2014 NCR Autocross Results
To view the results you must login
Details

Created: 24 January 2014

24 January 2014

Last Updated: 25 March 2023

25 March 2023
2019 NCR Autocross #6
Under Construction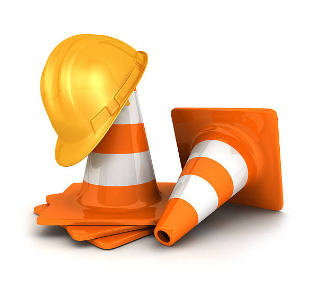 Details

Created: 03 June 2012

03 June 2012

Last Updated: 19 February 2020

19 February 2020
2019 NCR Autocross #2
Our second autocross of 2019 took place on Sunday, May 19th at Moore Airfield near Ayer, MA. We had 65 drivers and all kinds of weather. It was cloudy and cool when we arrived at the site to set up. The weather forecast said it wasn't going to rain. It did. Late morning brought unexpected showers along with some unexpected winds. The wind blew the rain into the tent trying to get everything wet. We were squeegeeing water off the tables and trying to keep the equipment dry. The rain tapered off into the afternoon when it finally cleared up and the sun peaked out. We did four runs in the morning on a great course designed by Chris Darminio.
We took a 45 minute lunch break giving both drivers and course time to dry. The course was still a bit damp and cold but it dried out and warmed up during the first afternoon runs and the sun even came out in the early afternoon. We did five afternoon runs and could have done more but the weather maps showed another storm that would come through around 5:00 so we cut our losses and finished before 4:00 PM.
Other than Pandora's box of weather and the finish sensors getting knocked over a couple times, the event ran very well. Frank Bayliss took FTD (Fastest raw Time of the Day) while Chris Lindquist had the Fastest Porsche time. Chris Hubert had the top PAX handicapped time of the day. We had several new drivers from other clubs, both local and as far away as Maine, New York and Connecticut. The feedback from these folks was overwhelmingly positive.
Our next event, NCR Autocross #3, is Saturday, June 15th.

Details

Created: 03 June 2012

03 June 2012

Last Updated: 19 February 2020

19 February 2020
2013 NCR Autocross Results
To view the results you must login
Details

Created: 24 January 2012

24 January 2012

Last Updated: 25 March 2023

25 March 2023
NCR Autocross Staff
Details

Created: 30 April 2011

30 April 2011

Last Updated: 25 March 2023

25 March 2023
NCR PAX Information
What is PAX?
The PAX (Professional Auto-X) Index has been used by SCCA® and other clubs for years. It is a handicapping system that attempts to account for performance differences between car classes allowing the drivers' performances to be compared. A PAX factor, based on performance potential, is assigned to each base class. The fastest cars have a PAX factor of 1.000; other PAX factors are a percentage relative to the fastest cars. Each driver's actual time around the course is multiplied by their car's PAX factor to calculate their PAX time. This PAX time is also called their indexed time or factored time. PAX times can then be compared across classes.
It is impossible to come up with a PAX index that is perfect just as it is impossible to come up with a class system that is perfect. Everyone believes that someone else has a softer(i.e. easier) PAX factor.
What is an Indexed Class?
An indexed class is a class that combines several classes into one class and uses factored times to compare the results. We do not get enough entries to populate the individual classes so we need to combine multiple base classes to offer competetive classes. By forming indexed classes. the factored (aka indexed) times provide a more equitable comparison of the results than the raw times.
2023 NCR PAX Index
The NCR PAX Index is based on the PAX/RTP Index developed by Rick Ruth that is based on hundreds of autocross events nationwide. The NCR Porsche Street Category is separated into base classes that map to SCCA® classes. The PAX factors for the corresponding SCCA® classes are used for the NCR base classes. The exception is Street Class 6 which contains street Porsches that are excluded from the SCCA® Street Category. For class 6 we use a PAX factor between the SCCA® Super Street (SS) and SCCA® Super Street Prepared class (SSP) classes.
| NCR Class | SCCA Class | PAX Factor |
| --- | --- | --- |
| 1 | ES | 0.792 |
| 2 | CS | 0.810 |
| 3 | BS | 0.818 |
| 4 | AS | 0.821 |
| 5 | SS | 0.830 |
| 6 | SST | 0.841 |
For the NCR Porsche Race Category and for all non-Porsche classes, we use SCCA® classes as base classes so we use the SCCA PAX for the base class.
Details

Created: 26 April 2011

26 April 2011

Last Updated: 20 April 2023

20 April 2023
Online Driver Meeting
Arriving at the Site, Check-in & Waiver
You should arrive between 7:00 and 7:45AM
Do not arrive before 7:00 unless you are on the setup crew
Drive courteously and obey the local traffic laws and please report anyone not doing so
Local police know we are here and often use radar before and after our events
Everyone MUST Stop at the "gate" at the top of the hill (where the chain-link fence ends). Here you will:

Sign the Waiver -- this includes participants, guests, spectators, etc.
A PCA Minor waiver, signed by parent(s) is required for anyone under age 18
Check-in with on-site registrar(s)
All particpants must show their driver license and tell the gate workers their name, class and car number
If you have any changes or owe money, you will have to come to the timing tent from 7:30-8:00 to make those payments and changes.

Everyone will get a wrist band after signing the waiver

One color for novice and intermediate drivers
One color for qualified instructors
One color for guests
Nobody enters the site without a wristband!

Once you are checked in:

Park in the paddock
Prepare your car by removing all loose items, including floor mats, and affixing the number you were assigned.
Then put your car in the tech line with hood and trunk open.
Bring your helmet(s) to the tech line.

At 8:15 sharp, be at the Mandatory Driver Meeting near the timing tent
The course will be open for walking after the Driver Meeting
Autocross is an all day rain or shine event

plan to stay until 5:00 if necessary
pay attention to the forecast and plan accordingly
General Rules and Guidelines
No drugs or alcohol allowed on site at any time
Speed limit 5MPH at all times in pit area
Children must be supervised at all times and are NOT allowed in the hot grid
Pets must be supervised/leashed at all times

Pets are NOT allowed in the hot grid

NO SMOKING smoking in the grid
No skates, Heelys, scooters, bikes etc allowed
Stay away from timing tent

If you need help please see event chair or an instructor, they will be glad to help you

Pick up any trash- Leave the site cleaner than when we arrived

Use the Dumpster
Devens will fine us if trash is left on site

Support the local merchants

Tell them you are there for an autocross event at Moore Airfield
DO NOT park in front of the Cottage restaurant in town.


The owner is very particular about saving those parking spots for his customers

Stay away from the police cars
Drink plenty of water

It is easy to get dehydrated--even on a cool cloudy day

Anyone taking photos MUST use a spotter. They are your eyes and ears for safety.
Everyone must work

You must work both morning and afternoon sessions.
If you need to leave early please see event chairperson prior to leaving

Attendance at the Driver Meeting is mandatory
Results are announced live and broadcast on 89.5 FM
Grid
Grid workers will help drivers get lined up in grid
We grid 2 cars deep
Dual drivers go to front of grid
Grid workers will get dual drivers on course to keep runs in synch with single drivers
If you have a rerun go to the rerun lane

Grid workers will get you out for rerun after a minimum of 5 cars have gone
Instructors and Passengers
We have assigned instructors for the event

First time autocrossers must use instructors until instructors feel driver is ready to drive alone
If you want an instructor put you flashers on and an instructor will hop in the car with you

Passenger rules (Starter will be checking):

We encourage passenger rides for learning purposes
Only registered entrants are allowed in cars
Either driver or passenger MUST be an approved instructor
Approved instructors are identified by wrist band color
Passenger must be back in the grid in time for their next run (or lose the run)
NOVICES
Novices running in the novice class will run with their base class

For example- if running in a 2010 Boxster S with no mods you will run when base class 6 runs

If you win novice class you will no longer be eligible for novice class at future events
There is a Mandatory Novice Meeting and course walk lead by our novice Captain

Grid, course elements, penalties etc. will be covered
Corner Captains
A Captain is assigned to each corner

Captain is usually an experienced worker
Captain will have the radio and the red flag
Captain also shags cones
If you are assigned as captain and feel you can't do the job please let us know and we can make a change

Radio

You MUST call in ALL penalties and ALL re-runs
Keep transmission short… "Control this is corner 4, car 8-8-7, 2 cones"
Wait for acknowledgement from control

If you do not get an acknowledge from control check if they got the call

Red Flag

Keep the red flag in your hand at all times, never put it down
Keep the flag unfurled (NOT rolled up) and hidden from drivers
If red flag is needed waive it vigorously in a figure 8 pattern to get drivers attention
If you see something unsafe use the red flag

Spread the workers out

Workers standing in one place makes getting to downed cones difficult and causes unnecessary reruns
Working the Course
We allow cars to be driven to work stations
Park cars at least 100 feet from course
Do not park in line of sight of drivers
Park cars out of the spin zone
No sitting on course while course is hot
No cell phones, cameras, pagers, etc. use allowed on course at any time
Be ready to run in case of car spin or to reset cones
Cones
Watch behind the car as a lot of cones are hit with rear of car
Each cone tipped over or moved completely outside of the box is a penalty:
Cones before the start are subject to the same penalties
Any cone penalty after the finish lights is an automatic DNF
Pointer cones DO NOT COUNT as penalty but must be replaced
If a cone wiggles or is not centered in the box, reset it
Move quickly, fix the cone and get out of the way of the next driver
If not enough time, stay out of the way--your safety is more important
NEVER turn your back to an oncoming car!
Use the following hand signals to indicate penalty:
DRIVING
Car numbers must be visible at all times

Large enough to be seen by workers on course
Numbers must be contrasting color to car

If you get in trouble, save the car not the run!
"If it starts to spin -- BOTH FEET IN"
Save the equipment

If you damage the equipment (Timing lights/transmitters etc) you will pay for repair or replacement

Devens has very strict sound requirements

If your car is over the limit you will be black flagged and given 1 opportunity to fix it
If you have a second violation you will be done for the day

Always drive through the finish lights, even if you are getting rerun, off course, etc.
Reruns
If you are red flagged you will be given a rerun--unless you caused the red flag
If you see a cone down or in the wrong place STOP

Get corner worker attention to verify cone is out of place
If cone is verified to be out of place corner worker must call in rerun to control. If not called in no rerun will be given

Once moving again drive course quickly, no slow driving as other cars are coming behind you
Make sure to go through the finish lights
Return to grid and get into the rerun lane
Details

Created: 25 March 2011

25 March 2011

Last Updated: 25 March 2023

25 March 2023
Subcategories