North Country Region - PCA
Annual Car Show to benefit the Make-A-Wish Foundation of New Hampshire
Details

Last Updated: 15 June 2021

15 June 2021
Hosted by North Country Region and Porsche Stratham
Bring your family and invite your friends to cast their vote for some of the finest cars in the area.
When: Sunday, August 8, 2021 from 11:00 to 1:30 (rain or shine: registration opens at 10:15 am)
Where: Porsche Stratham, 60 Portsmouth Ave. (rte. 33), Stratham, NH
Donation: $20 for each car displayed (Cash, Visa, or MasterCard)
Activities include:
Trophies awarded for best Porsche by decade as well as best British, Italian, Cobra, and non-Porsche German sports car.
Special Sponsor's Choice award honoring Harry Dean Robinson.
Lunch served by Kathy's Kitchen - $5 (proceeds benefitting Make-A-Wish)
Music by DH Michael Guyre
50-50 raffle
For more information contact: charity@ncr-pca.org
Remembering Ralph C. "Pete" Petersen Jr.
Details

Last Updated: 04 June 2021

04 June 2021
"Pete" was born in Lewiston to Ralph C. "Pete" Petersen Sr. and Dara Adams Perkins on Dec. 3, 1940.
Growing up in Auburn, a suburban family neighborhood, he remained in contact with Brian Harris from "a few doors down"and neighborhood friend, Gilman Teti, who served as best man at both of Pete's weddings. He married his first wife in 1964 and together they raised three daughters, of whom he was very proud. He married Linda Emerton of Wells in 1987 and became stepfather to her daughter.
As a Porsche enthusiast Pete acquired his first Porsche in 1986. He had dreamed about owning a Porsche for years.
Pete and Linda became active members of Porsche Club of America's North Country Region. Pete enjoyed the Porsche club's many activities and events. This became a very special time of his life.
Pete was a lover of great food and spirits and appreciated the finer things of life. Genealogy was important to him, doing extensive research on his Danish heritage, his father was the first American born Petersen of his lineage. He passed that interest to his daughter Karen, assuring his work will be carried on. He enjoyed family gatherings, following all of his children's, stepchildren's, grandchildren's, and step-grandchildren's activities, academics, and accomplishments, he was very proud of all of them.
Pete is survived by his beloved wife, Linda; his daughters, Pamela and husband Thomas Snowe, Karen Utgard and husband Michael Carle, Sarah Petersen and partner Joel Cook; and his stepdaughter, Shannon Emerton. He had seven grandchildren, Alex Buckley, Caroline Snowe, Stella Utgard, GabrielFornier, Samuel Fornier, Zach Pierce, and Zoe Emerton; and his great-granddaughter, Cecelia Buckley
NCR Autocross #3
Details

Last Updated: 01 June 2021

01 June 2021
Please join us on Saturday, June 19th at Moore Airfield on the historic site of Fort Devens in nearby Ayer, MA.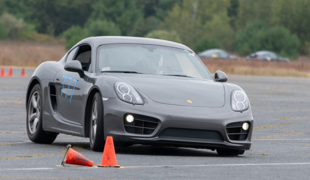 This is a great chance to test your car control skills and learn just how well your Porsche handles in a safe, controlled setting. We usually run a full loop course that is about a mile long.
No experience necessary!
Novices are welcome! We have an excellent Novice program which includes guided course walks and instruction throughout the day.
Online registration is required and is open to any licensed driver. The cost is only $45 for PCA members, slightly higher for non-members. Click the button below to register before June 17th:

A weekend at Club Motorsports
Details

Last Updated: 15 June 2021

15 June 2021
Join us for a mid-summer weekend (July 16th-18th) at Club Motorsports in Tamworth, NH.
Click on the button below to register.

Download the updated 2021 tech form at this link.