North Country Region - PCA
NCR Needs You!
Details

Published: 13 January 2020

13 January 2020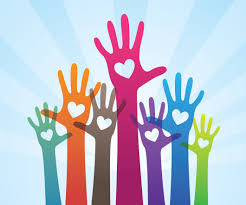 NCR currently has immediate availability in the following areas:
Webmaster
We are currently in need of a someone with a bit of technical skill to maintain the club website. Primary responsibilities take about an hour a week and include:
Designing and updating the region website to make it attractive to visitors and members

Coordinating social media and content with the Board, Membership Chair, Activities Chair and others, as needed.

Acts as a point of contact for region social media/website content.

Coordinating the Region's entry in the National Website Contest.
This is a fun role, allowing you to connect to other members and regions.
Historian
This role acts as a "memory" for the club, providing a vital service that maintains our history. The basics of the position include taking charge of the Northlander archives, club charter and other limited historical documents, but the opportunity is unlimited and can include things like:
Collecting items such as pictures and news clippings about the

club

and its members

Organizing a scrapbook to tell the

club's

story for the year. Make the scrapbook meaningful to members and future members.

Connect with the Northlander editor or the webmaster to publish historical content that would be interesting to members.
This role is limited only by your imagination, allowing you to interact with all areas of the club.
Both of these roles provide a valuable service to the club and need to be filled as soon as possible. If you are interested in either position, please contact Ivy Cowles. If you have specific questions regarding the webmaster position, please contact Sue Fenwick.
Drivers Education Registration is open!
Details

Published: 01 February 2020

01 February 2020
Visit MotorSportReg.Com now to register for our 2020 Drivers Education events.
It's opening day for Drivers Education 2020 registration! I always use this day to remind myself that winter is waining and those long hot days that require cool shirts are not far off.
This year we will be hosting four events for a total of ten track days. We start the season at Limerock Park with our traditional Monday-Tuesday event on May 4th & 5th. This is a much earlier date than the past years, so don't put off making those reseverations. For our second event we return to Club Motorsports for a three day weekend on July 17-19. Last year the popularity of the great venue caused us to waitlist some drivers in the instructed run groups. Sign up early so you aren't disappointed. Next we return to our traditional mid-summer weekend Make-a-Wish event at NHMS on August 22 & 23. Don't forget to invite your friends to New Hampshire's NASCAR track for Saturday's Make-A-Wish activities including parade laps on the track. We end our season with a second three day event at Club Motorsports on September 11-13. Just in time to see the fall colors beginning to bloom.
For those of you that are considering attending your first event, we recommend that you attend the Ground School Event at HMS on March 7th and the Novice Day at Thompson Motorsports Parking on May 22nd. These events are hosted by the Northeast Region (registration information at this link).