North Country Region - PCA
NCR Autocross #4
Details

Last Updated: 10 July 2021

10 July 2021
Please join us on Saturday, July 31st at Moore Airfield on the historic site of Fort Devens in nearby Ayer, MA.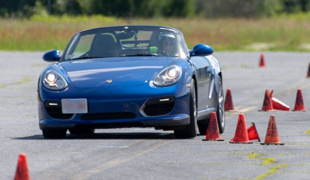 This is a great chance to test your car control skills and learn just how well your Porsche handles in a safe, controlled setting. We usually run a full loop course that is about a mile long.
No experience necessary!
Novices are welcome! We have an excellent Novice program which includes guided course walks and instruction throughout the day.
Online registration is required and is open to any licensed driver. The cost is only $45 for PCA members, slightly higher for non-members. Click the button below to register before July 28th:

Annual Car Show to benefit the Make-A-Wish Foundation of New Hampshire
Details

Last Updated: 15 June 2021

15 June 2021
Hosted by North Country Region and Porsche Stratham
Bring your family and invite your friends to cast their vote for some of the finest cars in the area.
When: Sunday, August 8, 2021 from 11:00 to 1:30 (rain or shine: registration opens at 10:15 am)
Where: Porsche Stratham, 60 Portsmouth Ave. (rte. 33), Stratham, NH
Donation: $20 for each car displayed (Cash, Visa, or MasterCard)
Activities include:
Trophies awarded for best Porsche by decade as well as best British, Italian, Cobra, and non-Porsche German sports car.
Special Sponsor's Choice award honoring Harry Dean Robinson.
Lunch served by Kathy's Kitchen - $5 (proceeds benefitting Make-A-Wish)
Music by DH Michael Guyre
50-50 raffle
For more information contact: charity@ncr-pca.org