North Country Region - PCA
NCR Loaves & Fishes Autocross (#5)
Details

Last Updated: 21 September 2021

21 September 2021
Please join us on Saturday, September 25th at Moore Airfield on the historic site of Fort Devens in nearby Ayer, MA.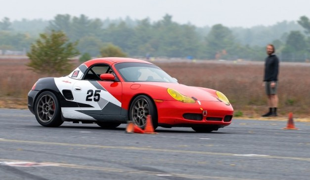 The NCR Autocross Season Finale is a fundraiser for Loaves & Fishes, the local food pantry in Devens, MA. Please help us support this worthy cause and help feed needy families in the communities surrounding the autocross site.
Learn more about Loaves & Fishes here.
This is a great chance to test your car control skills and learn just how well your Porsche handles in a safe, controlled setting. We usually run a full loop course that is about a mile long.
No experience necessary!
Novices are welcome! We have an excellent Novice program which includes guided course walks and instruction throughout the day.
Online registration is required and is open to any licensed driver. The cost is only $50 for PCA members, slightly higher for non-members. Click the button below to register before September 23rd:

Northlander Places 3rd in Annual PCA Newsletter Award
Details

Last Updated: 12 August 2021

12 August 2021
The annual PCA Newsletter awards were announced at the Parade Awards Banquet and NCR's Northlander came third in class!

The Editor of Northlander David Churcher is thrilled and thanks his super support team and contributors. Congratulations!!!