Drivers Education Team


Pam Mascetta - Operations Manager
If calling please do so BEFORE 9:30pm
Send general DE questions/comments to DE Chair
Email the Chief Instructor at this
link
Club Motorsports Event Information
Details

Last Updated: 08 July 2020

08 July 2020
Club Motorsports Registration and Parking
Details

Last Updated: 08 July 2020

08 July 2020
Parking Lots
In the annotated photo below you will see the four designated parking areas for this event (Kart, Welcome, Main, West).
The West lot is restricted to track cars and temporary parking for registration.
The Main lot is to be used for trailer and tow vehicle parking.
The Kart and Welcome lots are to be used for tow vehicles, trailers, and track cars.
Registration
Enter the facility via the West entrance and stop at Roy's Dog House for your parking assignment.
Use the temporary parking area in the center of the West lot for Registration (park side by side facing Roy's Dog House.
Register in the West Tent.
Move to Main lot to unload vehicle from your trailer.
NCR Club Motorsports Event Information
Details

Last Updated: 08 July 2020

08 July 2020
We're at full throttle for the planning activities for NCR's Club Motorsports July event.
As you would expect given the current global pandemic, it's a little more complicated than our past events. He is the list of what you need to know to date:
Our Tech Form has been updated for 2020. All participants must have the form completed by a PCA Approved Tech Inspector before the event. The updated form can be downloaded from here. The NCR approved Tech Inspector list is here. For participants from other regions check your region's website for your approved list.

There will be three waivers that must be completed by everyone that attends the event. We are working with MotorsportsReg.com to make this as easy as possible for you. We will have an update after the Fourth of July weekend.

Guests will be limited to individuals that are cohabitants of the participants and are not minors.
We will send another update the first full week in July. Download the tech form and schedule your inspection

now

- in three weeks we will be on track!
Waivers for 2020 Events
Details

Last Updated: 08 July 2020

08 July 2020
We have changed our waiver process as part of our response to COVID-19.
This year there are two waivers from PCA and two waivers from Club Motorsports. In the past we had you complete the waivers on site after queueing in the registration line. This year the waivers are to be completed before the event.
The PCA waivers will be completed entirely online using the three steps show below.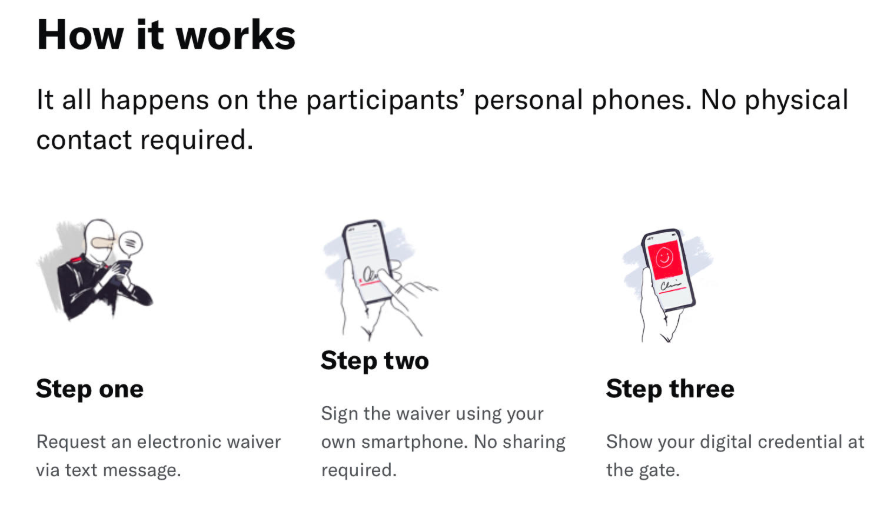 Use this link to initiate your PCA waiver process.
For the Club Motorsports waivers download and complete the event and coronavirus PDFs. You will be required to turn in the completed forms when entering the Club Motorsports facility.
One final note -- everyone attending the event must complete and sign the four waivers.