Drivers Education Team


Pam Mascetta - Operations Manager
If calling please do so BEFORE 9:30pm
Send general DE questions/comments to DE Chair
Email the Chief Instructor at this
link
2022 Events
Details

Last Updated: 19 January 2022

19 January 2022
Select Host Column entry to go to the registration sites.
Dates Location Host
April 24(Sat) Palmer NER
May 2&3(Mon,Tue) Lime Rock Park NCR
May 27-29(Fri,Sat,Sun) Thompson NER
June 10-12(Fri,Sat,Sun) Palmer NER
July 1-3(Fri,Sat,Sun) Mount Tremblant NER
July 5-7(Tue,Wed,Thu) Calabogie NYC ;<)
July 21-23(Thu,Fri,Sat) Club Motorsports NCR
August 12-14(Fri,Sat,Sun) Watkins Glen NER
September 8-10(Thu,Fri,Sat) Club Motorsports NCR
September 23-25(Fri,Sat,Sun) Palmer NER
October 22&23(Sat,Sun) NHMS NCR
2022 NCR Drivers Education Schedule
Details

Last Updated: 19 January 2022

19 January 2022
Four Events - Ten Days!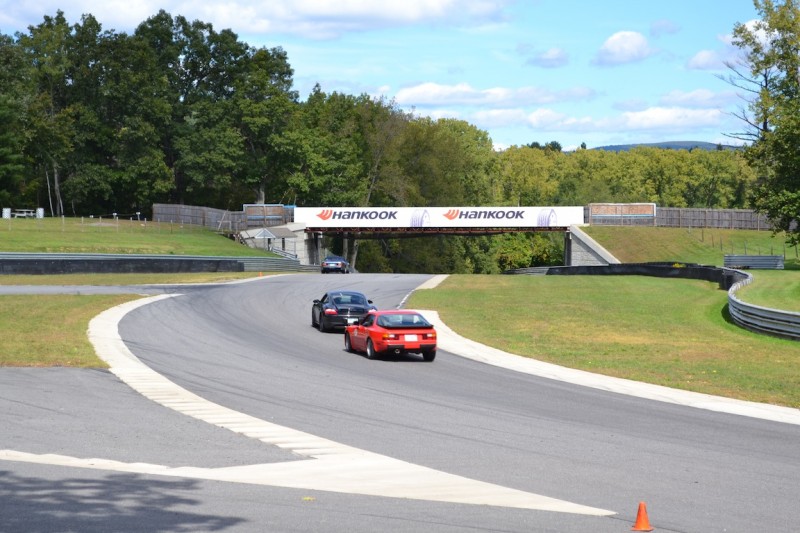 Monday and Tuesday
May 2nd and 3rd
Lime Rock Park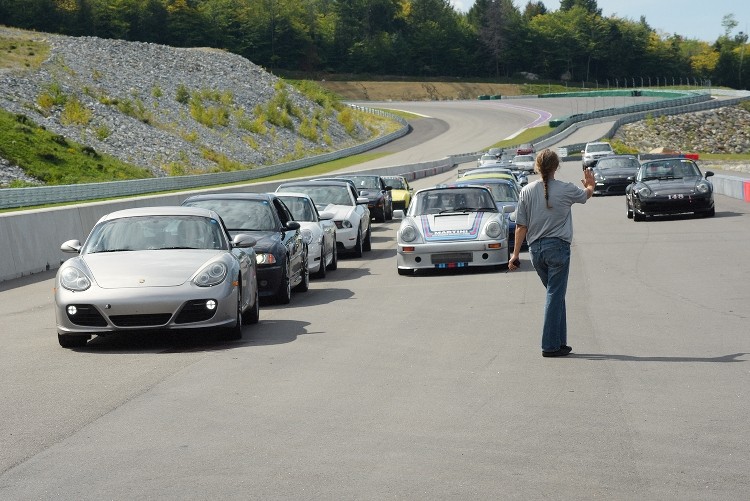 Thursday, Friday and Saturday
July 21st – 23rd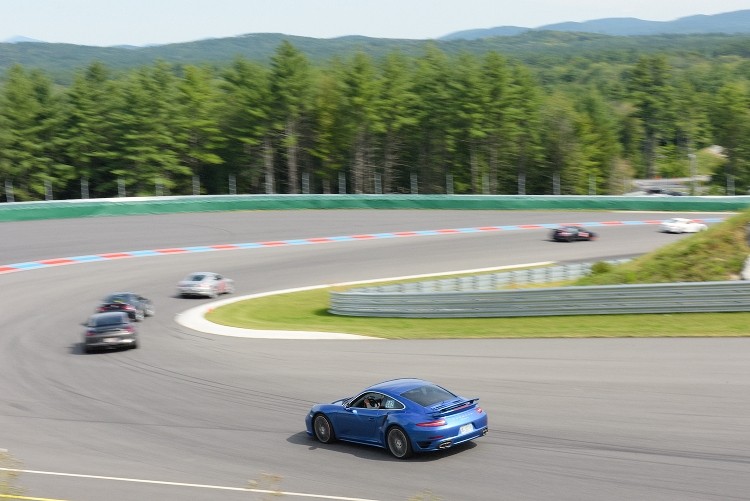 Thursday, Friday and Saturday
September 8th - 10th
Club Motorsports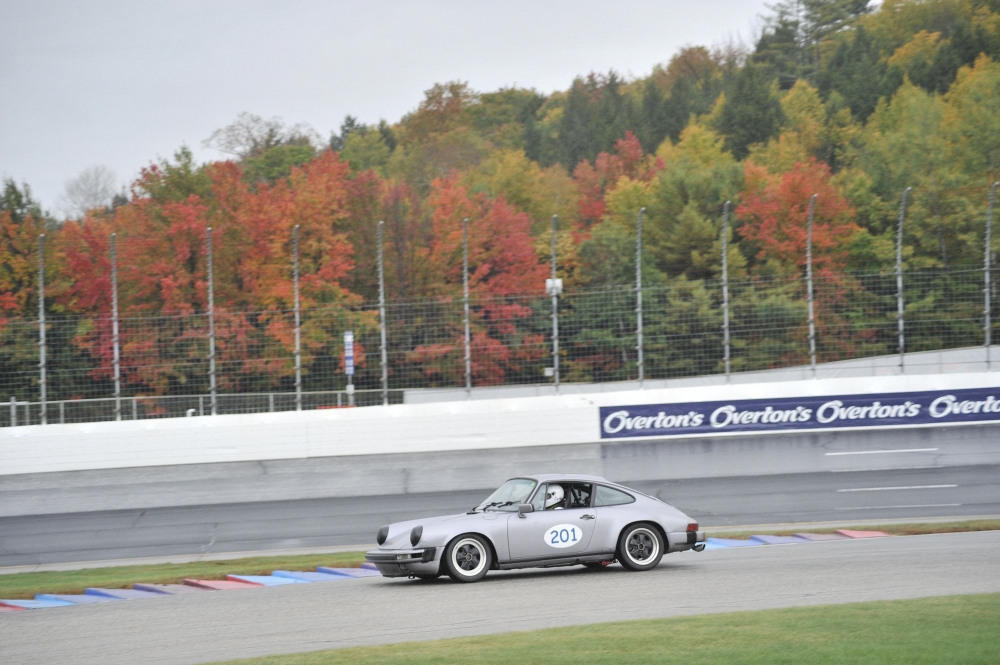 Saturday and Sunday
October 22nd and 23rd
New Hampshire Motor Speedway
Drivers Education Prerequisites
Details

Last Updated: 05 November 2021

05 November 2021
A head and neck restraint system commonly known as a HANS device, is now mandatory for both students and instructors when a five, six or seven-point harness or certain approved 4 point harnesses are in use. All neck restraints must meet SFI 38.1 or FIA 8885 or its successor certifications. A suitable roll bar or roll cage is recommended when race seats, harnesses and neck restraints are in use. A suitable roll bar or roll cage along with race seats, harnesses and neck restraints provides students and instructors with a complete safety system.
If so equipped, all facets of an Automatic Collision Avoidance System will be disabled prior to entering the track and driving at speed.
Participants must be at least 18 years of age, must have a valid driver's license, must be a current member or affiliate of a car club (i.e., PCA, BMW, Audi, COM, SCDA, etc). A current driver's license must be shown at registration.
Non-participants are not permitted in either student or instructor cars. Non-participants under the age of 18 are allowed only in spectator areas. Instructors riding in student cars and students riding in instructor cars for instructional purposes are permitted. No student may ride with another student.
Participants must wear long pants, and a long sleeved shirt (natural, not synthetic fibers), or wear an approved fire resistant driving suit. Footwear must be enclosed, non-slip, with a relatively smooth sole. Hiking type deep lugged soles are not acceptable.
Drivers must have completed registration and be through the tech line prior to the driver's and instructor's meetings (approximately 8:15 am).
A Snell rated 2015 or newer helmet is required. An SA rated helmet is preferred. M and K rated helmets are acceptable. Limited loaners may be available.
All participants must fill out the NCR tech form

at this

link. It must completed and signed by an approved PCA tech inspector, factory authorized new car dealer for vehicle registered, or a repair facility that specializes in servicing the vehicle registered within two weeks of the event.
R-rated track tires are not allowed in green & yellow run groups unless OEM fit or the car is also driven in an advanced run group. Chief Instructor approval required.
All open top cars (including targas) must run with tops installed or up, unless arm restraints are used by each occupant. All sunroofs must be closed or entirely removed while on track (arm restraints required if sunroof is removed).
All open cars must have either a factory installed rollover protection system, a roll bar or roll cage installed, with the following exceptions: Targas, 914s, and Boxsters. Unless arm restraints are used, all open top cars must run with tops up.
We will enforce rules which require all open cars to have a roll bar that is fixed and visible at all times (except for 1999 and later cabriolets) plus allows the driver to pass the "broomstick rule" (top of helmet under a line drawn from the top of the windshield to the top of the bar).
Tracks will be enforcing sound limits at their tracks. You will be expelled from the event after your second offense during any given day.
Windows must be fully down (rain or shine). Window nets are not allowed.
Students should expect that their instructor will drive their car for several laps at each event.
All participants must obey all passing rules set forth in the driver's meeting.
There is a mandatory Black Flag pit stop for all spins or 2 (or more) wheels-off. Two Black Flags for these or other driving infractions in a day are grounds for expulsion from the event.
No illegal drugs are allowed and no alcoholic beverages may be consumed by anyone (participant or guest) during the event.
Events are held in the rain and cold weather. No refunds for an event canceled after cars have been on the track, or for participants who do not come to the track when an event is not started. Partial refunds may be available to those who come to the track when an event is not started/canceled.
Updated November 5, 2021
Technical Inspection Form Update
Details

Last Updated: 01 November 2021

01 November 2021
If the official NCR PCA technical inspection form has not been completed by an accepted inspection facility you will not be able to participate unless prior authorization from our tech line chief has been granted. Out of region participants may use a shop in their region but the NCR PCA tech form must be used and the shop must stamp and sign the form.

It might be possible to get an official technical inspection at the track by one of the accepted attending service facilities but must be arranged for in advance.

Rent a race car organizations can inspect their own vehicles if they have been approved by NCR region.

Rent a car organizations are required to pass all their cars through the standard morning tech line. All numbers must be correct, paper work and vehicle must be in order.

Failure to process any vehicle through the standard morning teck line during the announced tech line time slot on the schedule will be done by the chief of tech or any other qualified NCR official when convenient. A fee of $25.00 cash per vehicle will be assessed before a tech sticker is issued. Collected fees will be donated by NCR to Make a Wish.