"Be safe & have fun" is North Country Region's Drivers Education motto.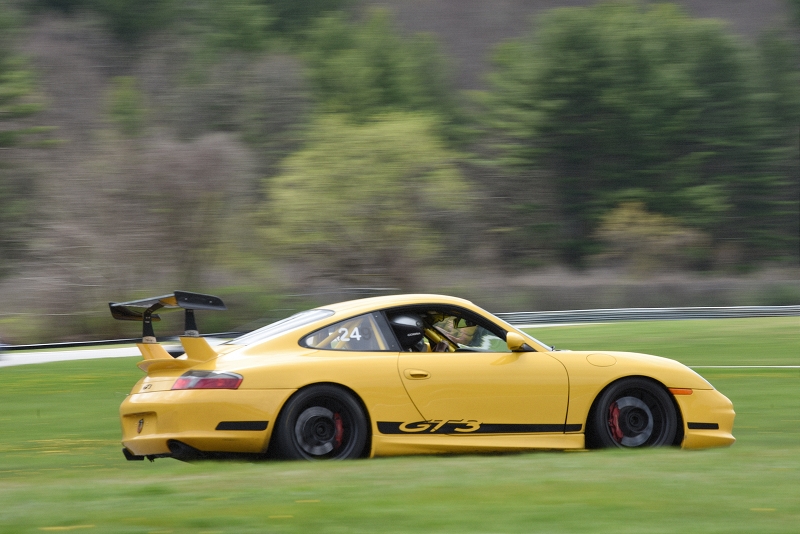 We provide a safe, structured, and controlled teaching and learning environment, so that you can improve your driving abilities and acquire a better understanding of vehicle dynamics and driving safety. You will enjoy first-hand, the capabilities of your Porsche in a controlled, closed-course environment. These on track sessions help you acquire skills that enhance safer vehicle operation in all driving situations.
Track sessions are provided at Lime Rock Park, Club Motorsports, and the road course at New Hampshire International Speedway during multiday events. A typical day consists of four on track sessions of approximately twenty-five minutes. Drivers are grouped using their experience and expertise into two instructed groups, two advanced groups and an instructors' group. Novice drivers normally participate in several events in each of the two instructed run groups before they solo their vehicle during an event.
We pay special attention to new drivers with a novice program that includes assigned instructors and track day mentors. We use online evaluations to provide feedback to instructed drivers and their instructors. Solo drivers are monitored during each event for promotion. Advanced drivers that show an interest in instructing, participate in our instructor development program, and are encouraged to become certified in PCA National Instructor program.
The event schedule and a monthly Drivers Education column is available in the Northlander. Additional descriptions of the events are online at the PCA National and NCR website. Announcements of the daily schedule of an event are made on in NCR's Facebook Group and via email to club members that have joined the email list. The details of requirements for participation and pricing are found at MotorsportReg.com.
The Drivers Education events are planned and managed by a large team of volunteers. We price our events so that our costs of the track rentals are covered, and any surplus revenue is managed by the NCR board of directors and is donated to a club designated charity (New Hampshire Make-A-Wish organization, New Hampshire Food Bank and Loaves and Fishes Food Pantry - Devens).