The North Country Region(NCR) covers all of New Hampshire, and is one of the 18 regions which together form Zone 1 of the Porsche Club of America(PCA). NCR has over 500 members and hosts many events including Drivers Education, Autocross, Rallies, and Technical Sessions, as well as several different social events.
If you are interested in joining us, click here for the PCA members registration site.
A Brief History of North Country Region - Porsche Club of America
In 1977 a group of PCAers (mostly from New Hampshire, but with a few from neighboring towns in Maine and Vermont) grew dissatisfied with having to travel to the Rt. 128 area of Massachusetts (Northeast Region) or Portland, ME area (Down East Region) for Porsche events. They organized under the leadership of Michael Grishman (proprietor of Foreign Intrigue, then Pine Hill Automotive) and applied for a Region Charter of their own from the Porsche Club of America. The requirements were met and North Country Region became the 107th Region chartered by the Porsche Club of America on February 13, 1978.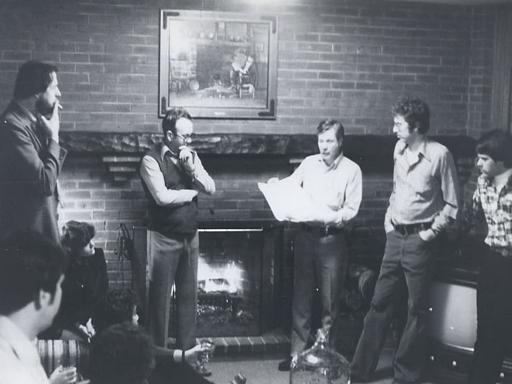 Its territory originally included all of New Hampshire and Vermont with the exception of Bennington County, Vermont, which was part of Hudson-Champlain Region at the time. In 1986 North Country surrendered its Vermont territory to the newly formed Green Mountain Region of PCA.
Always known as a friendly go-getter region, our newsletter, the Northlander, actually predates our charter with the first issue being in January of 1978. That issue lists the 26 charter members, four of which are still members: Ed and Nancy Broadhead, Richard & Laurinda Currier, Michael Grishman and Judy Hendrickson. From those 26 members in 1978 North Country has grown to 543 primary and 425 affiliate members for a total membership of 968 as of the end of February 2014.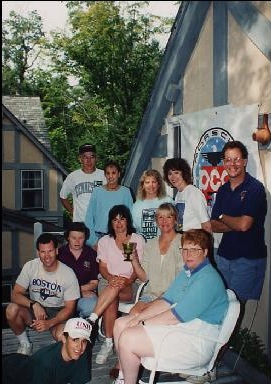 That first year also set the stage for North Country's winning ways as the Northlander was recognized at the 1979 Porsche Parade in Reston, VA, with a First Place finish in its newsletter class. Subsequent years saw the Northlander recognized many times in the national newsletter contest with the crowning glory being the Heinmiller Award for Best Newsletter in PCA at the 1994 Porsche Parade at Lake Placid, NY.
1994 was a particularly glorious year for North Country as the Region also won the Ferry Porsche Trophy for Best Region in PCA. The Region was also proud of their efforts in organizing and executing the Parade Concours d'Elegance.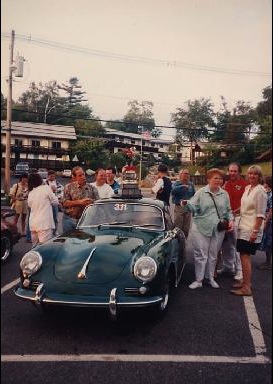 The precision and elegance of the display is still commented on throughout PCA and is held up as the standard to meet. The Region has since won the President's Parade Trophy in 1999 (Mont Tremblant, Quebec) recognizing the region with the most attendees considering size of the region and distance traveled. The Region was again honored with the Ferry Porsche Trophy in 2005. The Region was also honored at the PCA Parade for it's website and it's public service efforts with Toys for Tots, Make-A-Wish (NH), NH Food Bank, Wounded Warriors and Loaves and Fishes.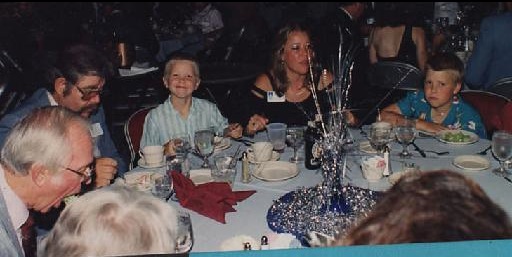 The Region is a reflection of its people and we are to have two of our families and one of our members recognized as PCA Family of the year and Enthusiast of the Year. Rob and Linda Morse along with their two sons, Chucky and Timmy, (1990) and Jim and Deb Gratton along with daughter Janet and son Jay (1997) were selected as PCA Family of the Year. Matt Romanowski was honored as PCA Enthusiast of the Year at the 2001 Parade in Milwaukee, WI as was Ellen Beck at the 2002 Parade in Boise, ID and Jay Gratton at the 2012 Parade in Salt Lake City.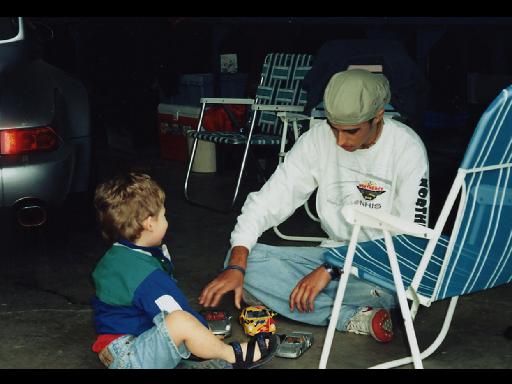 Individuals have represented the region well at Parades winning in all events. We've even had overall winners in the Tech Quiz (Men's Division - Ed Broadhead in 1974, Women's division - 6 times - Judy Hendrickson) as well as had members win the Long Distance Trophy three times (two times the parades were in California, one in San Diego - 1992 and the other in Sacramento - 2000 with the third Parade being in Boise, ID in 2002). We are also fortunate to have one of our members recognized with the Zone Reps Award for Extraordinary Service to PCA (2000) and count several past and current national staff amongst our members.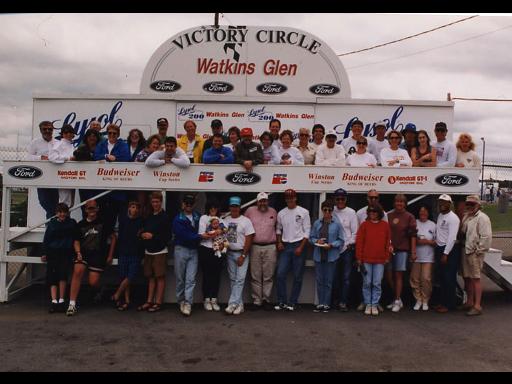 North Country prides itself on being known as the friendly region. We have a varied calendar of events (Driver's Ed, Autocross, Rally, Tours, Social, Car Shows, Tech, etc) and an open, welcoming personality. We welcome new members and ideas. Won't you join us for some fun in your Porsche?
Judy Hendrickson, NCR Historian.
Also read NCR 25 Years - A Look Back, by Ellen Beck - NCR Member
And see Phyllis Stibler's wonderful slide show, "The Story of NCR ", as seen at the NCR 25 Year Anniversary Banquet