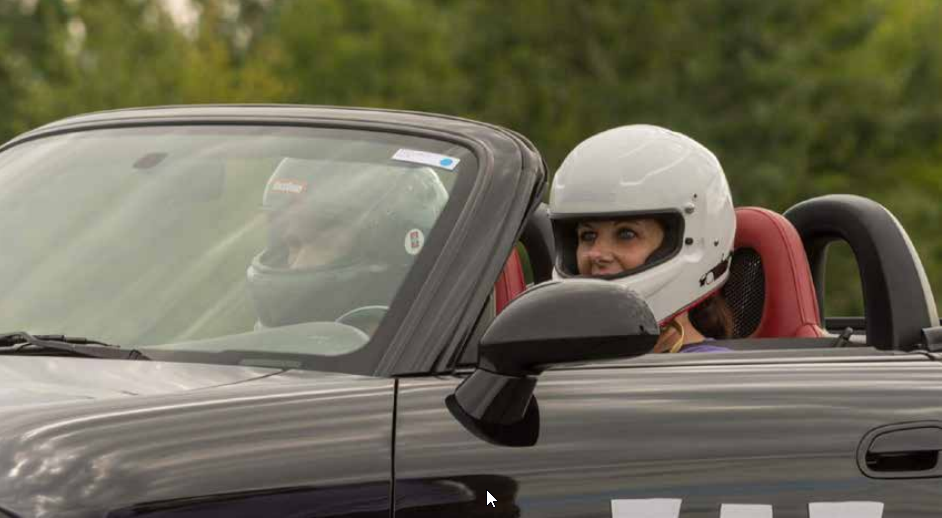 Lisa Burke is an avid Autocrosser, and all round Porsche Club enthusiast. She is currently serving on the NER Board
of Directors as Membership Chair. She enjoys greeting new members and being able to introduce them to all the various possible Porsche activities available. Through participation in many different Porsche events (rallies, Parade, DE, Autocross, Cars and Coffee, Banquets, etc.), she has enjoyed meeting Porsche lovers from all over. You can meet Lisa at the gate at Autocross events at Fort Devens.
Lisa started her Porsche experience in 2013, when her partner Erick bought a Cayman and joined PCA. They went
to an Autocross Car Control Clinic and in 2018 began to attend Autocross events regularly. The first season, after
reacquainting herself with the manual transmission, she drove a Honda. In 2020, she switched to a Miata and then in
2021 she drove an '06 987 Cayman S. Her first DE was in 2022 driving a friend's BMW M3 at the Thompson Novice Event.
Since then she purchased a '23 Toyota GR86. She loves her purple car: not too fast, not too slow, just right! Lisa enjoys
sharing the driving experiences with Erick. She says she is not super competitive and drives because it is fun, but admits that it would also be fun to beat Erick's time.
Lisa lives in Norton, MA. She works as a risk manager for a technology firm that she has been with for 23 years. She was able to work from home during the Covid pandemic, but like so many people, is back working in Boston now.
A message from Lisa to you:
"My advice to PCA members would be to get involved,
volunteer — this is YOUR club, make sure you get the most
out of it. I have been lucky enough to meet so many wonderful
people by running events and being on the board. For the lady
drivers, I say don't be afraid to get behind that wheel and find
out your special way to enjoy the car: Autocross, track, rallies,
coffee and social events, concours, or just as a navigator in
the right seat — I hope you get to enjoy your car and this club
as much as I have. Enjoy the ride!"