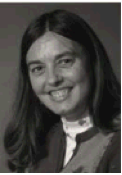 If you have been to almost any NCR event, you have probably seen this smiling face. Perhaps it was at a car show, or autocross, or DE, or at a banquet or rally. Meet Lisa Roche and her favorite car.
Lisa began her Porsche odyssey doing car shows with her ex-husband and his 914. When he refused to autocross his car, she bought her own '89 944. Starting out, she claims they were the slowest on the course, but she couldn't get the smile off her face. Now, 20 years later, still loving it, Lisa and her partner Joe have fun battling for the fastest run times. She has won many Autocross Class Champion awards, including multiple National Porsche Parade events, Zone 1 Autocross events and a LFT (ladies fastest time overall) award at the 2009 Zone 1.
Lisa's autocross experience shaped her excellent driving skills on the track. She drives in the Black (Advanced) Driving Group for DE events and especially loves to drive in the rain. With the rain being a great equalizer, Lisa has been known to pass much faster cars with her smooth car control skills. You go, girl!
As members of the Autocross Committee, Lisa and Joe attend and work at virtually all of the NCR autocross events. You will find them at every NCR DE event as well. As On-Site Registrars, they are usually the first ones there to sign us all in and make sure we have our wrist bands. Lisa has also served on the NCR Board as Membership Chair and for several years as Club Treasurer. In 2007, Lisa was presented with the Doug Hendrickson Enthusiast of the Year Award (NCR's highest honor). She is a shining example of club members stepping forward to contribute their time and talents to NCR, which is an all-volunteer organization. As a CPA, Lisa's clients are pretty surprised to find out what she does on the weekends!
Lisa encourages other women to get involved. You need not be interested in competitive driving. Whether it involves coffee runs or ice cream runs, runs around the cones or around the track, there are so many ways to enjoy your Porsche and participate in club activities. It's about having fun with friends, old and new.
PS: Lisa, your non-driving friends may think you are crazy for wanting new shocks or car parts for Christmas, but we don't! We love you and thank-you.
-Pam Mascetta-