Please join us on Saturday, June 19th at Moore Airfield on the historic site of Fort Devens in nearby Ayer, MA.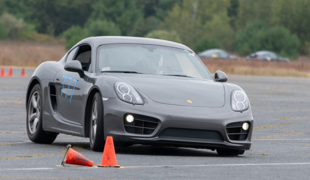 This is a great chance to test your car control skills and learn just how well your Porsche handles in a safe, controlled setting. We usually run a full loop course that is about a mile long.
No experience necessary!
Novices are welcome! We have an excellent Novice program which includes guided course walks and instruction throughout the day.
Online registration is required and is open to any licensed driver. The cost is only $45 for PCA members, slightly higher for non-members. Click the button below to register before June 17th: