Autocross Re-opening Soon!
North Country Region - PCA
Details

Last Updated: 14 July 2020

14 July 2020
Food Banks
Details

Last Updated: 30 April 2020

30 April 2020
A motion was approved during April's Board Meeting to immediately donate $2000 to Loaves and Fishes.
It was also recommended that members donate or provide other assistance to their local food banks. The Barrington Food Bank was identified by one of the members as having immediate needs.
You can find your local New Hampshire foodbank at this link. If you have a favorite that's not on the list, please email the information to our Chairy Chair.
NCR Needs You!
Details

Last Updated: 24 March 2020

24 March 2020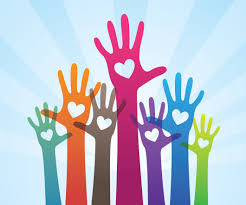 Historian
This role acts as a "memory" for the club, providing a vital service that maintains our history. The basics of the position include taking charge of the Northlander archives, club charter and other limited historical documents, but the opportunity is unlimited and can include things like:
Connect with the Northlander editor or the webmaster to publish historical content that would be interesting to members.

Collecting items such as pictures and news clippings about the

club

and its members

Organizing a scrapbook to tell the

club's

story for the year. Make the scrapbook meaningful to members and future members.
This role is limited only by your imagination, allowing you to interact with all areas of the club.
This position provides a valuable service to the club and needs to be filled as soon as possible. If you are interested in either position, please contact Ivy Cowles.