North Country Region - PCA
Zone 1 September Autocross Photos
Details

Last Updated: 15 September 2020

15 September 2020
Zone 1 Autocross was held on September 12 and 13 at Moore Airfield in Devens, MA.
Please enjoy these photos from the event, compliments of Anker Berg-Sonne from NER.
Club Motorsports September DE Photos
Details

Last Updated: 14 September 2020

14 September 2020
Thanks to all those that attended and especially to those helped us make our September Driver Education event at Club Motorsports a success.
Enjoy these photos from the event complements of our own David Churcher.
NCR Loaves & Fishes Autocross
Details

Last Updated: 14 September 2020

14 September 2020
Saturday, September 26, 2020, 07:30am - 05:00pm
Here is your last chance to participate in the NCR autocross season. Our Autocross Season Finale is also a fundraiser for the Loaves & Fishes Food Pantry. All net proceeds along with all voluntary contributions will be donated to Loaves and Fishes.
There will be some changes due to COVID restrictions. See the NCR Autocross COVID-19 Protocols. For COVID safety, we will not be having the free pizza lunch this year.
The event takes place at Moore Airfield near Ayer, MA. We usually run a full loop course that is about a mile long.
Registration is open to any licensed driver. The cost is only $45 for PCA members, $50 for RMC members and $55 for non-members. Registration is limited to 50 entries due to COVID restrictions on outside gatherings in Massachusetts.
Online registration is required (closes Wednesday night before the event). There will be no on-site registration.
Remembering Jack Saunders
Details

Last Updated: 16 August 2020

16 August 2020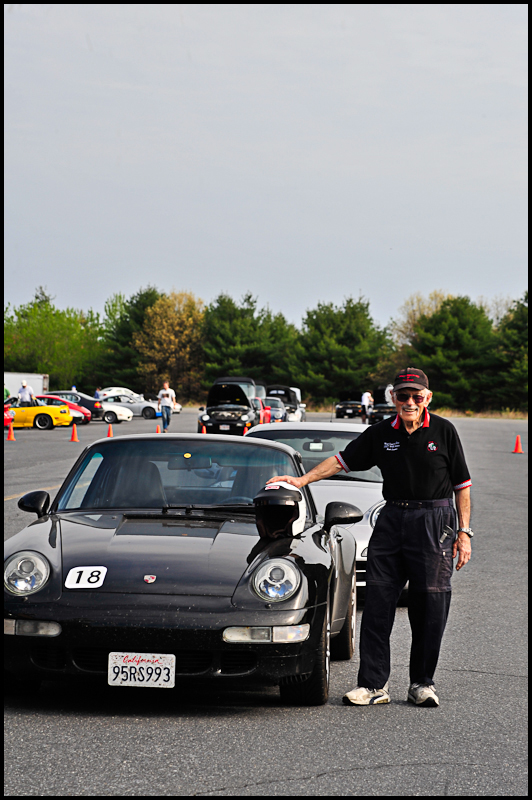 It is with great sadness that we announce that long time NCR member Jack Saunders passed away at home August 14. Jack was an enthusiastic NCR participant in DE, Autocross, and social events. He will be greatly missed.