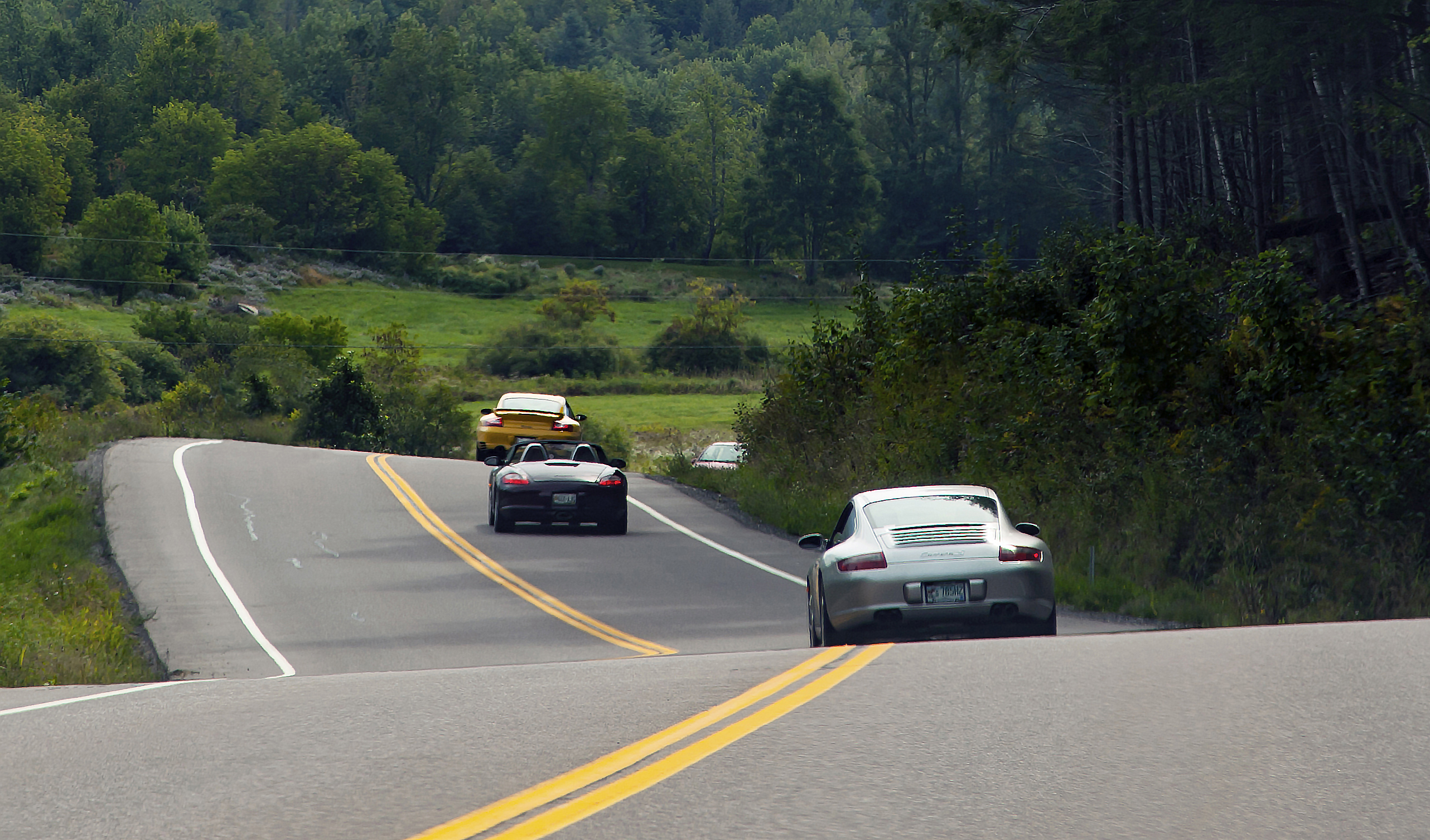 Join like-minded Porsche enthusiasts on a tour of Northern Vermont to enjoy roads, scenery, and especially the verdant hues of Spring draped over terrain that varies from river valleys to rolling hills to mountains for which the state is famous. Our base of operations is St. Albans, a delightful small town north of the Burlington area and about 14 miles south of the Canadian border. The town was named after St. Albans, Hertfordshire, England and was established as one of the New Hampshire Grants of the mid 1700s by Benning Wentworth, Colonial Governor of the Provence of New Hampshire, on land west of the Connecticut River claimed by both New Hampshire and New York. The disputed land eventually became Vermont. St. Albans is unique in being the site of the northernmost engagement of the Civil War, the St. Albans Raid of 1864, where Confederate soldiers who had escaped Union confinement crossed from the Province of Canada to rob banks and plunder with a hope of diverting Federal troops from duties further south. Nearby Lake Champlain is the reputed home of Champ (aka Champy), a legendary inhabitant of the deep. Photograph him (or her) and become famous.
Schedule
Friday: Arrive in St. Albans and explore at your leisure. We gather Friday evening at The Old Forge restaurant just around the corner from our hotel for a relaxed 6 PM social hour (cash bar) and 7 PM Welcome Dinner where the telling of tall tales about previous adventures will take place.
Saturday: After breakfast and obligatory rituals of waiver signing and Drivers Meeting, we depart to drive lightly traveled serpentine roads which intersperse curves with Vermont's scenic delights. A mid-morning rest stop at Jay Peak Resort will provide for stretching legs, refreshments, and an opportunity to ride the Tram ($) to the Sky Haus.
Pressing on, we drive an oft-missed northern segment of the famous Vermont Route 100 before arriving for lunch in Stowe. Following lunch we traverse historic Smuggler's Notch (weather permitting). During our return to St. Albans, be on the lookout for a chance to savor the elusive and much sought-after Vermont Maple Creemee, an ice cream concoction that is difficult to resist. We convene Saturday evening at Jeff's Maine Seafood restaurant nearby our hotel for a 6 PM social hour (cash bar) and 7 PM Group Dinner.
Sunday: The day is at your leisure. After breakfast say your good-byes and depart for further exploration or the drive home.
Lodging
Our Get-A-Way hotel is the Hampton Inn, 43 Lake Street, St Albans, Vermont 05478, phone: 802-528-5020. It is centrally located and within walking distance of shops, restaurants, and the Village Green. We have a block of 15 rooms (mix of kings and dual queens) being held for our group at a discounted rate of $159 per night plus tax. Free amenities include breakfast for two, WiFi, use of the indoor pool and fitness room, and covered parking adjacent to the hotel.
Our block of rooms will be held until 6 PM EDT on 4/30/2019, after which the block will be released and further reservations will be subject to availability at the standard rate. Cancellations must be received by the hotel at least 48 hours before the first reservation night. To make your reservation, visit the special NCR Hampton Inn Web Page. Our Group Name is "North Country Porsche Club" with Group Code "POR".
It is your responsibility to make your own hotel reservations. Book now to avoid disappointment.
Saturday Schedule
Sign-In & Waivers: 9:00 AM (hotel lobby)
Mandatory Drivers Meeting: 9:30 AM
Departure: 10:00 AM
ADVANCE REGISTRATION ON MOTORSPORTREG.COM IS REQUIRED. THERE IS NO ON-SITE REGISTRATION.

Problems? Contact Rally@NCR-PCA.ORG