Hi Visitor,
Here are your NCR events for the next several weeks. Get out and enjoy your Porsche.
Clash at the Glen
Friday, 01 June 2018 08:00am - Sunday, 03 June 2018 05:00pm
See Zone 1 web site
Location : Watkins Glen
NCR Autocross #3
Sunday, 10 June 2018 07:00am - 05:00pm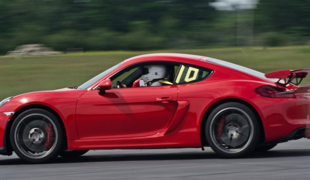 Here is another opportunity to participate in the NCR autocross series. A great chance to learn car control, compete with some friends, and have a great time. Located close by in Ayer, MA, this is the perfect chance to learn just how well your Porsche handles in a safe, controlled setting.
The event takes place at the Moore Airfield near Ayer, MA. We usually run a full loop course that is about a mile long. We have a great Novice program which includes guided course walks and instruction throughout the day. No experience is necessary!
Registration is open to any licensed driver. The cost is only $40 for PCA members, $45 for RMC members and $50 for non-members. Registration is limited to 80 entries.
Online registration is required (closes Wednesday night before the event). There will be no on-site registration.

---
Location : Moore Airfield
autocross@ncr-pca.org
Board Meeting
Tuesday, 12 June 2018 06:30pm
All members are welcome.
Please RSVP before meeting by selecting the button below.

Location : Auburn Tavern
president@ncr-pca.org
Spring Get-A-Way Weekend
Friday, 15 June 2018 - Sunday, 17 June 2018
Spring 2018 Get – A – Way Weekend will be June 15-17, 2018.
Join fellow NCR members on our 2018 three-day Spring Getaway to Saratoga Springs, NY, for a drive on Saturday (16th) of rolling terrain with lots of twisty county roads sporting smooth asphalt and little traffic. We plan an en route stop at the Saratoga National Historical Park, site of General Benedict Arnold's drunken charge during the Revolutionary War Battle of Saratoga. Saratoga Springs has much to offer to fill your non-driving time: Numerous fine restaurants, Saratoga Auto Museum, Harness Racing Track, Casino, Mineral Waters and Baths, and the Saratoga Performing Arts Center (2018 schedule not yet published).
Our Getaway Hotel is the Holiday Inn Saratoga Springs where a block of 15 rooms is being held for Friday and Saturday, June 15 and 16, 2018 at a group discounted rate of $179 per night for a single king-bedded or double room. Suites may also be available at $279.00. Reservations can be made using the 3-letter code (PRC) by calling the hotel directly at (518) 584-4550, by calling 1-855-592-8367, or on the Internet at www.saratogahi.com. Reservations must be made by May 4, 2018; after that date, the block will release, and reservations will be subject to hotel rates and availability. Cancellation policy is 72 hours prior to arrival.
Our hotel is conveniently situated adjacent to a public park and within walking distance of many restaurants and shops in downtown Saratoga Springs. A Welcome Dinner is planned for Friday evening and a Group Dinner will be held Saturday evening. Further details about dinner and other getaway information will be released as available.
You are encouraged to make your hotel reservation well in advance to avoid disappointment. Saratoga Springs is a popular tourist destination and the dates for our getaway weekend correspond to the beginning of the active tourist season. Lodging is filling quickly.
A $10 per person Rally Fee will be collected to help defray costs.
We have moved registration for Rally Events to MotorsportReg. If you do not yet have a free account on MotorsportReg, you will be prompted to create one to proceed with registration.
Advance registration required. No on-site registration will be accepted.

Location : Holiday Inn Saratoga Springs
rally@ncr-pca.org
LRP Fun Days
Monday, 25 June 2018 07:00am - Tuesday, 26 June 2018 05:00pm
Come join us for an early summer DE at Lime Rock Park, the iconic road course
located in the foothills of the scenic southern Berkshires.

North Country Region (NCR) is hosting a two day Drivers Education event on Monday, June 25th and Tuesday, June 26th at this well known and challenging track located in northwestern Connecticut. Both days will be full day sessions.
There will be a beer and wine social in the garage at the conclusion of Monday's sessions. Although not confirmed, I'm sure there will be a track walk for those that are interested.
Lee Carpentier will be hosting Car Control sessions both days on LimeRock's well developed and highly rated skid pad and autocross facility. A no worries let it all hang out facility that allows you to explore thelimits of your mettle as well your car. Who knows, you may enjoy driving your car looking out the passenger window rather than the windshield. This is an activity that is beneficial to all ability levels.
The skidpad will use half hour blocks and be able to accommodate two drivers per half hour (using two cars/instructors). Drive time per half hour would be just over twenty minutes with a few minutes in reserve for discussion and people running late or just needing a few extra laps.
This program is first come first serve. Interested drivers should contact Lee at Lee@advancemotorsports.racing. To confirm your session prepayment will be required by check or through Paypal.
Simon Kirby will be available for on track coaching sessions.
The Days Inn, Great Barrington MA is offering a 20% discount off their standard Sunday Monday rate...net $89 plus tax.
Sign up early as this event always fills quickly!
Location : LRP
de-registrar@ncr-pca.org
The Great Race Intersect
Tuesday, 26 June 2018 10:00am - 02:00pm
The 2018 Great Race is a TSD rally of 120 vintage automobiles competing over 9 days on a road course exending from Buffalo, NY to Halifax. Nova Scotia. On Tuesday, June 26, Great Race cars will make an extended lunch stop at the Mt Washington Auto Road where we will view the machines and chat with crews as are available. This is an opportunity not to be missed.
Our event will begin at Polly's Pancake Parlor in Sugar Hill, NH, where prior to departure you may wish to enjoy breakfast at this highly regarded New Hampshire classic. Order your breakfast before 8 AM to receive a 10% Early Bird discount. After breakfast we will make a short (approx 1 hour 15 min) Porsche drive to our rendezvous with automotive history. Segregated Porsche-only parking has been arranged with Great Race organizers, so your baby will be safe while you view Great Race cars arriving (nominally) at one-minute intervals over a two-hour period. Your lunch options include a cafeteria in the lodge across the road, food truck(s) on site for the event, or plan ahead and bring a picnic lunch.
Assembly Point: Polly's Pancake Parlor
672 Route 117
Sugar Hill, NH 03585
http://pollyspancakeparlor.com

Breakfast (optional): 7:30 AM
Sign-in & Waivers: 9:00 AM
Mandatory Drivers Meeting: 9:30 AM
Departure: 10:00 AM
Because this event involves a shortened Porsche drive, we have reduced the registration fee approproately. Capacity limits apply, so register now.

Registraion is now via the MotorsportReg web site. If you do not already have a free MotorsportReg account, you will be prompted to create one as you proceed through your registration.
Location : Polly's Pancake Parlor
rally@ncr-pca.org
Porsche Parade 2018
Sunday, 08 July 2018 08:00am - Saturday, 14 July 2018
Select the image for details
Location : To Be Announced
Board Meeting
Tuesday, 10 July 2018 06:30pm
All members are welcome.
Please RSVP before meeting by selecting the button below.

Location : Auburn Tavern
president@ncr-pca.org
Rally Event #3 - Three States Along the Connecticut River
Saturday, 14 July 2018 10:00am
Come with us on a pastoral three-state rally event into the western upcountry of New Hampshire and down to the Connecticut River Valley. We'll kick off the tour in Dublin, NH, convening at Carr's Store and Gas Station at the intersection of Route 101 and Route 137 – great place to top off the tank, perhaps get a cuppa and a treat.
After Waiver Signing and the Drivers Meeting, we'll travel up through Dublin, home of Yankee Magazine and The Old Farmer's Almanac. Then, we'll head north and west to pass through the neat little towns of Harrisville (well-preserved 19th-century mill town, nine lakes and ponds), Nelson (origin of Contra-Dancing), Sullivan, and Gilsum (Home of Badger Balm and The Annual Gilsum Rock Swap & Mineral Show) on our way to intersect with the Connecticut River just south of Walpole, NH (L.A. Burdick Chocolates & home of Ken Burns).
We'll follow the River south along little travelled River Valley farm country and the towns of Westmoreland, Chesterfield, Hinsdale and Winchester before crossing into Northfield, Massachusetts, on toward Bernardston, MA, and proceed to a beautiful, welcoming location for our lunch – dedicated parking for our cars, dedicated dining area for our group, individual ordering (and checks) off the menu – pub style.
After lunch, your options are open: continue with the group drive or … in Bernardston there is the "Destination Shopping Area" of the Kringle Candle complex, an interesting off-shoot of Yankee Candle (Kringle was started by father and son team, the founders of Yankee Candle), founded in 2009. For those wishing to continue the drive, we will head north, scooting past Satan's Kingdom, entering Vermont (our third state!), continuing along the Connecticut River, on the west bank, through interesting small towns including Vernon and Guilford before arriving at Brattleboro, a dynamic 60's throwback town where we will end our trip.
Planning for this NCR Rally Event is courtesy of Doreen and Harv Ames.
Assembly Point: Parking lot on the West side of Carr's Store, 1561 Main Street, Dublin, NH (corner of Route 101 and Route 137 (Brush Brook Road).
Various drinks – Coffee, Hot Chocolate, Soda, etc. -- and snacks available inside.
Sign-In & Waivers: 9:00 am; Mandatory Drivers Meeting: 9:30 am
Departure: 10:00 am; Goal for Lunch Stop: 12:30 pm
Registration to Open Soon
Registration on MotorsportReg Required. NO ON-SITE REGISTRATION.
Location : Carr's Store & Gas Station
rally@ncr-pca.org