North Country Region Events
If you can't see this e-mail properly,

view it online

NCR Newsletter Issue # 757 | Friday, 19 January 2018
Hi Visitor,
Here are your NCR events for the next several weeks. Get out and enjoy your Porsche.
Factory Five Shop Tour
Saturday, 20 January 2018 10:00am
Factory Five Racing was founded in 1995. Over the years they have grown from a start-up business in a small garage to become the world's largest manufacturer of component car kits. The 818 coupe is shown below. Select the image for a video of the MK4 Roadster.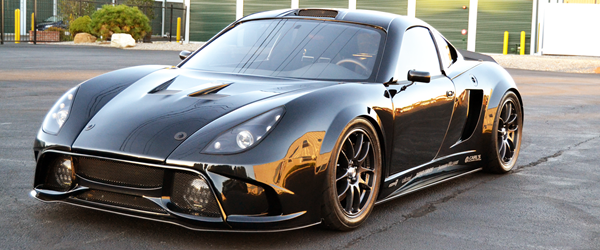 Every Factory Five is built by a customer, and their names and reputations ride shotgun with each build. Join us for a tour of their factory in Wareham, MA.
Contact Jay Gratton for additional details.
Location : Factory Five Racing
tech@ncr-pca.org
Autocross Pool Party
Saturday, 27 January 2018 05:00pm - 09:00pm
Please join us for the 2017 Annual Autocross Party (bathing suits optional!)
We are getting together to shake off the winter blues, celebrate last season and start looking ahead to the upcoming season.
The 2017 awards will be presented. Congratulate the winners, see old friends, make new friends, play pool, enjoy good food and drink and have fun. We hope to see everyone there.
This event is open to everyone, including nonmembers, and guests are encouraged but registration is required. Use the link below.

Location : The Billiards Cafe
autocross@ncr-pca.org
The menu and cost will be similar to last year.
Yankee Swap
Saturday, 10 February 2018 12:00pm
Calling all NCR members and friends for our Annual Yankee-Swap Event.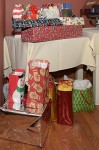 Shake off those winter blues. No driving or technical experience required. Just bring your good humor and be ready for a good time. If you wish to take part in the swap please bring a $20 gift - for some good ole' fashion Yankee Swap fun.
RSVP no later than February 3rd with the number of persons attending by selecting the red button below.

Location : Mel Flanagan's Pub
social@ncr-pca.org
Board Meeting
Tuesday, 13 February 2018 06:30pm
All members are welcome.
Please RSVP before meeting by selecting the button below.

Location : To Be Announced
president@ncr-pca.org
Braking - Street, DE, Race
Saturday, 17 February 2018 10:00am - 12:00pm
Ian Berwick will be our presenter and will be available to expertly answer all your braking questions from street cars, to DE cars to full race prepared cars.
The topics covered are
basic system mechanics;
brake fluid basics and differences;
brake discs;
pad selection;
ABS.
Motorsports Manager
PAGID Racing
With 30 years in the international auto racing scene ranging from race mechanic, crew chief and driving instructor (Skip Barber) to Motorsports Manager (Pirelli), to Brake Engineer (Alcon Components & PAGID Racing) to Vehicle Dynamics Engineer (iRacing.com). With a broad spectrum of experience, and team and driver interactions from the club to the professional level, in SCCA, IMSA, Ferrari Challenge, Champ Car, Indycar, Grand AM, and more, Ian has an expansive base of knowledge to draw from.

Location : Porsche of Stratham
tech@ncr-pca.org
Ground School
Saturday, 03 March 2018 10:00am
Location : HMS Motorsports
stanley_corbett@msn.com
Stan Corbett (please, NLT 9PM) at 774-275-1621.
Board Meeting
Tuesday, 13 March 2018 06:30pm
All members are welcome.
Please RSVP before meeting by selecting the button below.

Location : To Be Announced
president@ncr-pca.org
If you don't want to receive our news anymore,

unsubscribe