Two down; two to go!

2023-09-23
Issue 1048
Drivers Education
---
Hi Visitor,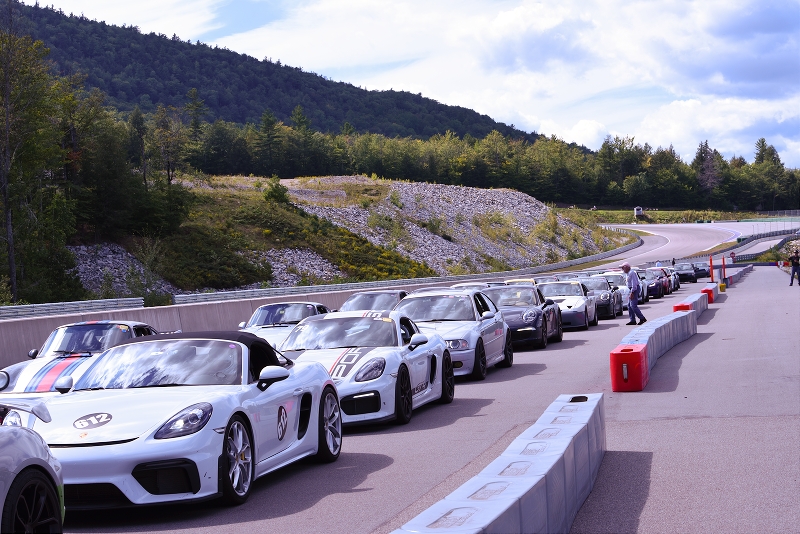 We are halfway through our HPDE season in the North Country Region. Our remaining events are all New Hampshire based. If you have been thinking about joining us, now it the time to click the register button below (first timers event fees are discounted 50 percent). We have room for instructed drivers in both the Green and Yellow Run Groups.
Click that button below and join us for one, two or all three days (Thursday - Saturday, September 7-9).

Here are some comments from our July Club Motorsports Event.
"The organizers do an outstanding job of keeping to the schedule to avoid lost time.
I appreciate the fact that NCR has novice groups on all days of an event."
"I can't imagine a better instructor, especially for a first-timer. She didn't overload with me things to work on, but focused on what would give the biggest result (and she had many things to choose from). I have never ever seen a rock wall coming at me that fast before, nor taken a corner that fast, and she acknowledged it but didn't let me dwell on it. She drove the first few laps, I knew my car was more than capable. Plus, she was very easy to trust, and I knew she wouldn't let me hurt us. Yet it's hard to stop a gasp or a lift when it's all brand new. There was no shame for involuntary reactions, just no-nonsense encouragement. She could tell where my limits and skills were, and pushed me just a little beyond them each lap. I had an incredible time. I can't believe how lucky I was to have her as my instructor."

"My instructor was very supportive in his approach, while giving excellent and digestible feedback to help me improve. He was very open to my questions and thoughts and provided helpful answers and guidance. My improvement over the two days was directly attributable to him. I highly recommend him and would be happy to work with him again."
Unsubscribe

your email from this list.