Spring - into action!

2023-09-23
Issue 1035
Drivers Education
---
Hi Visitor,
Don't get caught short; tt's time to uncover your track car (or swap out the snow tires if it's your daily driver) and start the season preparations.
Season Opener
We holding our Season Opener at Lime Rock Park again this year. We've been traveling to northwest Connecticut facility since 2009 for our two day event. With only seven turns (just one to the left) this short track is known as "easy to learn, but difficult to master". Check out this video from 2019.
There lots of history associated with LPR. Take a quick trip down memory lane at this link or check out NCR's HPDE events @LRP in last year's photos by selecting this link or the image below

or get in the way-back machine for at look at the 2009 Event Photos
This is always a great event to open the season. Register below and We'll CU @ LRP!

HPDE Ground School
Are you a new member of the Porsche Club? Or, perhaps, a long term member getting back into Porsche-related activities?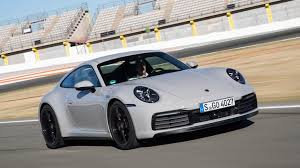 Are you interested in expanding your Porsche experience into more exotic realms? Would you like to drive your Porsche 'spiritedly' without the risk of running afoul of the polizei?
Review the 2023 presentation at this link.
Read More
Unsubscribe

your email from this list.