Ground School

2023-09-23
Issue 1034
Drivers Education
---
Hi Visitor,
HPDE Ground School
Are you a new member of the Porsche Club? Or, perhaps, a long term member getting back into Porsche-related activities?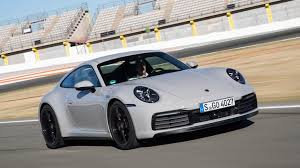 Are you interested in expanding your Porsche experience into more exotic realms? Would you like to drive your Porsche 'spiritedly' without the risk of running afoul of the polizei?
Review the 2023 presentation at this link.
If you've ever dreamed of driving your Porsche at speed, feeling exhilarated by its performance and learning to take full advantage of its capabilities, we invite you to get a head start on our 2023 track season by attending NER's Driver Education Ground School on April 23rd at Palmer Motorsports Park. This is NER's annual classroom-based introduction to our Driver Education program and again is being supported by HMS Motorsport of Danvers MA. HMS personnel will be presenting the safety & equipment portion of the class. Additional information about HMS and directions to their facility can be found at www.hmsmotorsport.com.
Advanced registration for this highly-popular event is strongly suggested (and will save you money). Registration prior to the event is $30 per person and walk-in registrations the day of the event are $40 per person.
PS: Want to see what a PCA day at the track looks like? Click here!
---
Unsubscribe

your email from this list.