2022 Lime Rock Park DE

2023-09-23
Issue 1002
Drivers Education
---
Hi Visitor,
Our season opener at Lime Rock Park is only a month a way. It's time to run the pre-event checklist.
Registration
Select this link to register.
Tech Inspection
Download and print the 2022 NCR Tech form from this link.
Lodging
Check out the details at our MotorsportsReg.com Event Description
Professional Coach
We have secured Simon Kirkby as our professional coach for the event.
Simon Kirkby has been in motorsport virtually his entire life, beginning in 1966 when he started in rally and "grass track" competition, both extremely popular forms of racing in his native England. He was a test driver for Reynard Race Cars; winning factory driver in the British Touring Car Championship (BTCC) for both Alfa Romeo and Chrysler U.K.; winner of dozens of open-wheel races in FF2000, SuperVee, Formula Continental and F3 – and winner of the Avon Motor Tour of Britain Manufacturer's prize. Simon was also mentor and coach for dozens of professional and amateur drivers. Coming to the U.S. in the 1980s, Simon became the chief instructor at Gateway International in St. Louis, Mo., while also winning the SCCA Midwest Formula Continental championship. He worked with Skip Barber's Racing School, where he headed up numerous departments including corporate and OEM sales, program driver training and instructor training. In 2004 he opened his own company in Detroit, and won the contract to start and manage Formula BMW U.S.A. In 2009, he was appointed director of the Lime Rock Drivers Club.
Simon will be running classroom sessions for the advanced drivers and will be available for private instruction as well. If you would like to hire Simon for some personal coaching, contact him at simon@limrock.com to make arrangements.
Lime Rock Park
Come join us on May 8th and 9th at Lime Rock Park and check another iconic track off your bucket list!
Lime Rock Park: The Secret Valley of Racing
Located in the foothills of the scenic southern Berkshires, this course is arguably the most historic road racing circuit in North America.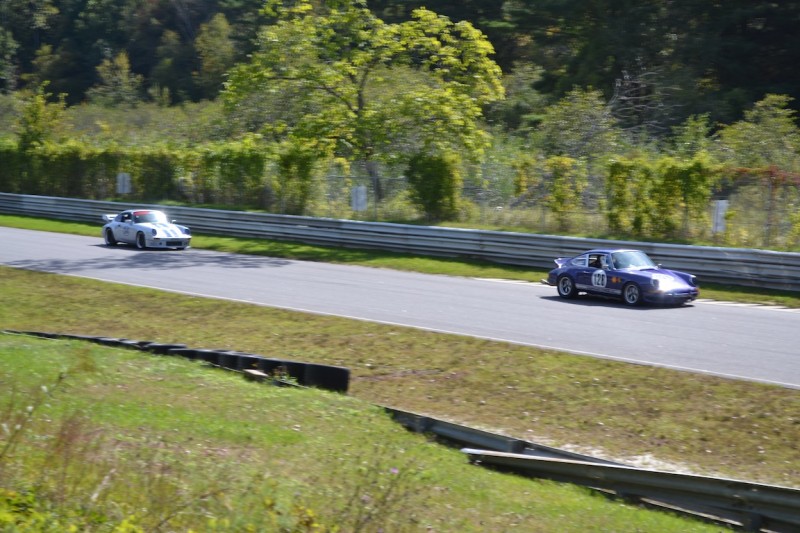 The event will follow the standard PCA format with five run groups and four 20+ minute sessions for each group each day.
On Monday
afternoon kick back and relax with your fellow drivers to share the day's stories and experiences at a Timing Tower Beer and Wine social.

Unsubscribe

your email from this list.