NCR's Autumn Announcements
Porsche Club of America

North Country Region
| | |
| --- | --- |
| North Country News | July 2022 |
Hi Visitor,
The days are getting shorter, and the twilight of our 2019 season is upon us. Our Autocrossers wrapped up their season and our DE and Rally peeps are soon to follow their lead. It all sounds so dreary.
Hold on a second! We aren't done yet!! How about another rally, frolicking through Rivers, Ridges, Bridges and Vines on October 26th?
Or maybe you are looking for something a little faster. Then check out the final Club Motorsports Event on October 19th and 20th.
And for those die-hard Autocrossers, our buddies at NER have an event this Saturday, October 12th.
But wait! There's more! Our annual banquet is on November 16th at the Concord Country Club. The guest speaker will be Lori Schultz
So there's still a little something for everyone, even though the season is winding down. And don't worry. Captain Northlander has promised to keep us all entertained throughout the winter. You can catch his latest escapades here in the October edition of the Northlander.
And then go drive your Porsche!
Club Motorsports
Saturday, 19 October 2019 - Sunday, 20 October 2019

The last DE event of the year is coming up at Club Motorsports on October 19th and 20th. A track walk is scheduled for Sunday morning. We will have two guest track experts on staff for the weekend and registration is filling up quickly. Watch for the track pac to come out shortly. See the On Line Drivers Meeting for more details.
Located just northeast of Lake Winnipesaukee on Route 25 in Tamworth, Club Motorsports is less than 30 minutes from some of the best hotels and restaurants in North Conway and Meredith.
2.5 miles in length with a 40 ft wide surface, 15 turns, undulating 250 ft elevation changes, this track provides a thrilling driving experience as well scenic views of Mt Chocorua and the White Mountains.
Join us for a weekend of fun by selecting the Register button below.


Location : Club Motorsports
de-registrar@ncr-pca.org
Rivers, Ridges, Bridges, and Vines
Saturday, 26 October 2019 09:00am
Hard to believe, but we really have arrived at the last event of the season for the NCR Rally Program. Our Final Rally Frolic for 2019 is "on-the-road" on Saturday, 26 October. Hope your plans include this fun run through the hills and river valleys of central-western New Hampshire and eastern Vermont. We'll be getting some "altitude", with expansive views to the west. And, following along pastoral riverways, we'll course and dance through New Hampshire and Vermont on less-traveled, Robert Frost-inspired byways. No highways on this ramble ... and no gravel.
A few covered bridges are on the route --- two or three invite a brief stop, others a slow, rolling, appreciative pass-by. We plan to visit a neat vineyard/winery on a ridge with a magnificent far view overlooking the Green Mountains of Vermont ... but only for a bit ... and certainly not for any substantial imbibery!
Starting point will be Oak Park in Greenfield, NH, about 28 miles from Nashua and Manchester and, from Concord, 34 (overland), 41 by highway (I-89 and US-202). We'll have a couple of stops en route for stretching, gas, and snacks. Plan for a late lunch.
Assemble:
Oak Park
971 Forest Road
Greenfield, NH 03047
Sign-In & Waivers: 8:45 AM
Mandatory Drivers Meeting: 9:15 AM
Departure: 9:45 AM
REGISTRATION HAS CLOSED. Next opportunities will be in 2020.
ADVANCE REGISTRATION REQUIRED. NO ON-SITE REGISTRATION. Capacity Limits Apply.
Location : Oak Park
NER Autocross #4
Saturday, 12 October 2019 07:00am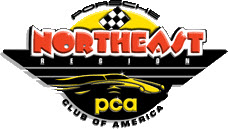 Registration questions: Jeff Johnson
General questions: Chris Ryan

Location : Moore Airfield
autocrosschair@porschenet.com,autocrossreg@porschenet.com
This is a Northeast Region event
North Country Region Annual Banquet
Calling all Porsche Enthusiasts!
The annual celebration of Porsches and people is near!
Guest Speaker: Lori Schutz
Lori is the daughter of Peter Schutz, former CEO of Porsche , AG in the 80's. Peter is credited for saving the 911 when it was scheduled for extinction. He also got Porsche back to the winning circle in endurance racing. He was responsible for the 959 amongst other achievements. Lori has been an instructor for a long time, is Zone Rep for her region in the Midwest, and was present with Peter during his time in Stuttgart. She has some great stories and photos to share.
Saturday, November 16, 2019
Concord Country Club
22 Country Club Lane, Concord, NH
Calling All Members!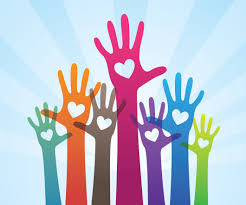 The search is currently on for members to step forward and volunteer for board and committee chair positions for next year. Never had a seat on a board before? No worries! All you need is a willingness to participate in molding the future of the club, combined with enthusiasm and a few* hours a month.
Please reach out to Ivy at charity@ncr-pca.org to find out how you can be a part of the future of NCR PCA.
If you can't see this e-mail properly, view it online