NCR's September First Friday Update
Porsche Club of America

North Country Region
| | |
| --- | --- |
| North Country News | August 2022 |
Hi Visitor,
September is here and Summer has collapsed into Fall. But NCR still has plenty of things for you to do before you tuck your baby in for the winter.
Many of you will be participating in the Club Motorsports event this weekend, so have an awesome time there and remember that our buddies at NER have planned their DE Season Finale on the 20th.
If you are planning a quiet weekend at home you will have more fun attending the Make A Wish Day at Club Motorsports on September 7th. The Parade Laps are awesome, and you will help make a little person's dream come true.
For a different kind of driving excitement, check out the fifth autocross of the season on September 14th. This is the annual Zone 1 event, with Porsches converging from all over the Zone 1 area to compete for bragging rights. There is also another autocross at the end of the month on the 28th.
And there is still time to register for the Fall Get-A-Way Rally on the 14th. This multi-day adventure will take you all over the Catskills, the Gunks, and historic Hyde Park.
But first, as always, take time to read the September edition of the Northlander. And for those of you who caught my error last month, I assure you that it really is September!
Make it a September to remember, and go drive your Porsche!!
NCR Make A Wish Day
Saturday, 07 September 2019 10:00am - 05:00pm
Experience the excitement of driving the multi-turn road course during a mid-day session in your own car but at reduced speeds with no passing allowed. Helmets are not required. Passengers and children are allowed. This is a great opportunity to drive "Parade Laps" at ClubMotorSports in your daily driver or your Porsche. Participants can be PCA members or non-PCA members. Cars will go through a brief tech inspection for lights and basic safety features.
Download the registration form here.
Location : Club Motorsports
charity@ncr-pca.org
NCR Autocross #5 / PCA Zone 1 Autocross
Saturday, 14 September 2019 - Sunday, 15 September 2019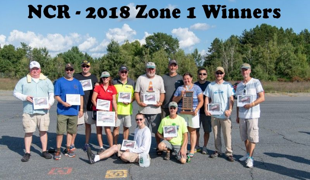 NCR is hosting the 2019 PCA Zone1 Autocross at Moore Airfield near Ayer, MA. This two day event also counts as NCR Autocross #5 and is included in our Championship Points Series.
A whole weekend of Autocross at Devens Airfield that provides a hard-to-beat venue with its excellent 0.8 mile course set-up in a rural location. The length of the course and the high number of runs make it perfect for beginners to develop their car control skills, while experienced Autocrossers battle to reduce their run times and win as the fastest in their class.
But it's not just the challenge and fun of zooming around those cones, it's the social time in between and at the Saturday night barbecue, where you'll enjoy great company among Autocrossers from all over Zone 1. See flyer for more details.
2019 Zone 1 Autocross Information Flyer
Although most NCR events are open, this event is restricted to PCA members and Porsche cars only.
Note: Unlike our local events, there will be no instructors allowed as passengers.
Registration for this event is handled by the Zone 1 Autocross Registrar.
Register online at ClubRegistration.net only. There will be no on-site registration.
Cost is $70/person early registration on or before 9/4/19; $95/person after 9/4/19.
PCA Parade Competition Rules (PCR's) for Medium Sized Regions are used for classifying cars.
Registration closes 9/10/19. Log in to ClubRegistration.net, then click this button:

---
Location : Moore Airfield
: zone1axchair@gmail.com, z1registrar@gmail.com, autocross@ncr-pca.org
Fall Get-A-Way - The Catskills, The Gunks, and Historic Hyde Park
Saturday, 14 September 2019 - Monday, 16 September 2019
The NCR Fall Get-A-Way Weekend for 2019 will take us to the Catskill Region of New York, traveling sinuous roads of its namesake mountains and nearby Shawangunk Mountains (The Gunks). The Catskills are famous for highly rated sport fishing, and our route over low-traffic roads offers twists and turns alongside renowned trout streams. The Gunks are famous in their own right as offering well-regarded rock-climbing challenges that are not for the faint of heart. After our Sunday drive and lunch, you are free to take a direct route to Hyde Park where National Historic Sites, including (i) the Estate of Franklin Deleano Rosevelt, (ii) the Vanderbilt Mansion, and (iii) Val-Kill, Eleanor Roosevelt's hideaway and later residence, are venues available for your exploration.
Hotel accomodations have been arranged at the Hampton Inn - Kingston where We have a block of 15 rooms available until August 14 at a discounted rate (ave. $179/night). Your room includes a hot breakfast each morning, free WiFi, and other amenities. Segregated Porsche-only parking will be provided at the hotel. Make your reservation early, but no later than Aug 14, using our dedicated reservation link for North Country Porsche Club or by calling the hotel (845-382-2600) and identifying yourself as a group member.
Saturday is your arrival day. Greet old friends and make new ones at an evening Social Hour (cash bar) and Welcome dinner at Christina's Restaurant, a short drive from the Hampton Inn.
Sunday morning we make an early start on the day to allow ample time in the afternoon for your own exploration of historic venues in Hyde Park. After breakfast it will be the usual Sign-In & Waivers followed by the obligatory Drivers Meeting. Our drive will take us initially south, but a turn toward the west will begin our serpentine ascent of The Gunks. Once over and through The Gunks, we will follow a circuit through the Catskills and back through The Gunks, terminating our group drive at our lunch destination, the Mountain Brauhaus, within sight of dramatic cliffs.
After lunch, you are free to make a 30-minute drive to Hyde Park and the historic sites of your choosing:
(i) Franklin D. Roosevelt Home (Springwood) and Presidential Library and Museum;
(ii) Vanderbilt Mansion National Historic Site from the "Gilded Age";
(iii) Eleanor Roosevelt National Historic Site, where the home, Val-Kill, was getaway retreat and, after the death of FDR, Eleanor Roosevelt's home.
(iv) Other
Please see the Historic Hyde Park website for links to these and other sites you may wish to vist. Entry into the homes is by scheduled guided tour only, with tickets ($) sold on a first-come/first-served basis.
Sunday's adventures will wrap up with a Social Hour (cash bar) and Group Dinner at the Ship to Shore Restaurant along the Kingston waterfront. The restaurant's owner has his own Porsche, so expect some lively repartee.
Monday morning is a time for good-byes and departure for further exploration or your drive home.
An informaiton packet will be emailed to registrants about 10-days prior to the event.
N.B.: We just returned from test driving the Get-A-Way route and restaurants for this event. Road conditions are excellent, with long stretches of fresh asphalt, spectacular scenic vistas, and miles of Porsche-worthy curves. A visit to the FDR National Historic Site confirmed Historic Hyde Park has much to offer; we particularly enjoyed the FDR Presidential Library and Museum. A narrated tour of the Roosevelt home, "Springwood", was enlightening. Should be a great time.
Sunday Schedule:
Sign-In & Waivers: 7:45 AM
Drivers Meeting: 8:15 AM
Departure: 8:30 AM
ADVANCE REGISTRATION REQUIRED. NO ON-SITE REGISTRATION PERMITTED.

Contact Rally@ncr-pca.org with questions.
Location : Hampton Inn Kingston
Northeast Region Driver's Education Event
Friday, 20 September 2019 08:00am - Sunday, 22 September 2019 05:00pm
The North East Region Finale event, the cap to an amazing driving season, will be at Palmer Motorsports Park in late September.
This event is sponsored by Justin Becker and the fine folks at South Shore Autoworks.
When the track day ends on Saturday, September 21st. Tickets for the dinner are $30 per person and are available through ClubReg when you register for the event. Drivers can purchase tickets for family and guests. Please order dinner tickets in ClubReg so we have an accurate count of the number of people attending the dinner. If you missed the opportunity to purchase tickets please contact Stan Corbett, DE Registrar, and he will help you out.
Registration for this event is open at Club Registration.
Location : Palmer Motorsports Park
NCR Autocross #6
Saturday, 28 September 2019 07:00am - 05:00pm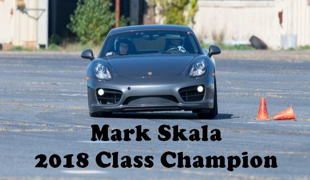 Here is your last chance to participate in the NCR autocross series. Our Autocross Season Finale is also a fundraiser for the Loaves & Fishes Food Pantry. All net proceeds along with all voluntary contributions will be donated to Loaves and Fishes.
Autocross is a great chance to learn car control, compete with some friends, and have a great time. Located close by in Ayer, MA, this is the perfect chance to learn just how well your Porsche handles in a safe, controlled setting.
The event takes place at the Moore Airfield near Ayer, MA. We usually run a full loop course that is about a mile long. We have a great Novice program which includes guided course walks and instruction throughout the day. No experience is necessary!
Registration is open to any licensed driver. The cost is only $45 for PCA members, $50 for RMC members and $55 for non-members. Registration is limited to 80 entries. NCR will provide a pizza lunch for all registered drivers. You can purchase additional pizza for guests on the registration form.
Online registration is required (closes Wednesday night before the event). There will be no on-site registration.

---
Location : Moore Airfield
autocross@ncr-pca.org
Register at
http://msreg.com/2019-NCR-AX1
or
http://ncr-pca.motorsportsreg.com
Calling All Members!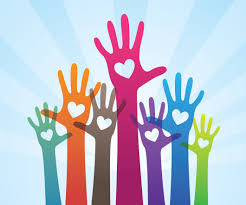 The search is currently on for members to step forward and volunteer for board and committee chair positions for next year. Never had a seat on a board before? No worries! All you need is a willingness to participate in molding the future of the club, combined with enthusiasm and a few* hours a month.
Please reach out to Ivy at charity@ncr-pca.org to find out how you can be a part of the future of NCR PCA.
If you can't see this e-mail properly, view it online