NCR's January First Friday Update
If you can't see this e-mail properly,

view it online
NCR Newsletter Issue # 870 | Saturday, 11 July 2020
Hi Visitor,
Happy New Year! We have made it to January, and the countdown to April is on! Okay, the DE events don't actually start until May, but we can start warming our Porsche tires in April.
Just like your favorite TV show, the Northlander is a repeat this month. But read it again, because just like your favorite TV show, it's even better in re-runs.
In other news, the DE team has already posted their schedule for the upcoming season. They want to make sure you have plenty of time to save the dates. And it's time for the Autocrossers' annual Pool Party (no swimmies or floats required).
This month's Northlander
The Driver Education Teams of North Country Region and Northeast Region are thrilled to anounce our following schedules - opening with our first joint NER/NCR event at Thompson Speedway Motorsports Park on May 24th through May 26th which will include Novice Day activities including car control, skidpad and novice driver pre-event activities!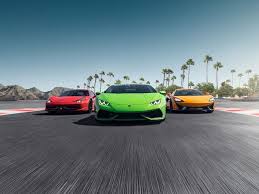 Both Regions complete 2019 Driver Education Schedule is as follows:
May 24, 25, 26 - Fri, Sat, Sun - Thompson (NER/NCR)
June 7, 8, & 9th - Fri, Sat, Sun - Palmer (NER)
July 5, 6 & 7 - Fri, Sat, Sun - Mont-Tremblant (NER/NNJR)
July 22 & 23 - Lime Rock Park (NCR) August 1 - NHMS (NCR/NER)
August 9, 10 & 11 - Fri, Sat, Sun - Watkins Glen (NER)
August 13, 14 & 15 - Tue, Wed, Thur - Calabogie (NER)
September 6, 7 & 8 - Tamworth (NCR)
September 20, 21 & 22 - Fri, Sat, Sun - Palmer (NER)
October 19 & 20 - Tamworth (NCR)
Shortly, we will be announcing the Novice Ground school and for the events listed above, North Country Region events are open for Registration on February 1 while Northeast Region Events open March 1st (EXCEPT Le Circuit Mont Tremblant, which registration opens April 1, 2019)
A wonderful Happy Holiday Season to all from the NER & NCR Track Teams!
Dennis, Adam, Dave & John
Autocross Pool Party
Saturday, 26 January 2019 05:00pm - 09:00pm
Please join us for our Annual Autocross Party (bathing suits optional!)
We are getting together to shake off the winter blues, celebrate last season and start looking ahead to the upcoming season. The 2018 awards will be presented and 2019 dates will be announced. Congratulate the winners, see old friends, make new friends, play pool, enjoy good food and drink and have fun. We hope to see everyone there.
This event is open to everyone, including nonmembers, and guests are encouraged but registration is required. Use the link below.

Location : The Billiards Cafe
autocross@ncr-pca.org
The menu and cost will be similar to last year.
DON"T FORGET THE GOODIE STORE!

More than 40!
There are more than forty events in our calendar
and we will be adding more events during the year.
If you don't want to receive our news anymore,

unsubscribe