Rallies and Rambles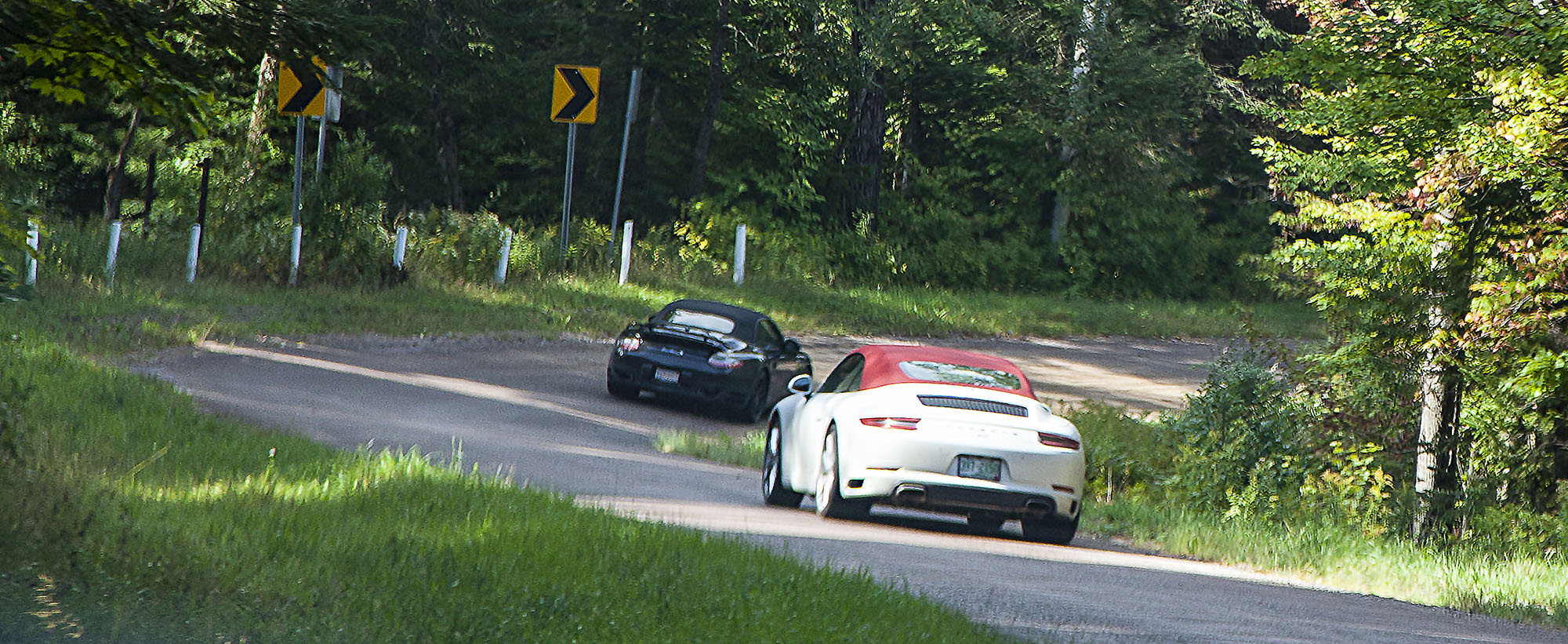 Like other North Country programs, Rally offers Porsche owners opportunities to enjoy their cars with like-minded members. Rally events are conducted in a relaxed manner on public roads, so they offer an almost endless variety of sights and driving experiences. Don't be fooled; we seek out … and find … the twistiest, curviest, most sinuous roads that lead us to destinations of interest. Beyond the joy of driving, we offer opportunities to socialize over meals with friends from diverse backgrounds sharing common interests. Indeed, the diversity of interests amongst participants virtually guarantees enjoyment greatly supplementing that achieved on the road.
No experience necessary, but you must be 18-years or older to drive in a Rally Event.
Please review the Driving Tour Minimum Standards at this link.
FAQ's
Check out some commonly asked questions in our Rally FAQ.
Rally Events
Due to Covid 19, Rally Events all currently scheduled Rally Events for 2020 are cancelled at this time.
Rally Team
Rally Chair

Dean Laughy

Social Chair

Bill Meyer

Rally Meisters

Harv and Doreen Ames
Contact the Rally Team at rally@ncr-pca.org
Please feel free to contact us any time. If you are new to the group and have questions, just give us a shout via email. We are happy to help get you involved. If you have any ideas for an event or a place you would like to go with the Club, let us know.
Most of the rallies will include a meal, giving everyone the chance to chat and share experiences. We are looking forward to meeting you and spending time driving together.