2012 Fall Get-a-way Weekend
Details

Published: 07 June 2012

07 June 2012

Last Updated: 23 August 2017

23 August 2017

Hits: 213

213
Where: The Wentworth Country Inn, 1 Carter Notch Road, Jackson, NH. www.thewentworth.com In the heart of the Mt Washington Valley yet secluded in the village of Jackson, away from the traffic and hustle of other valley communities.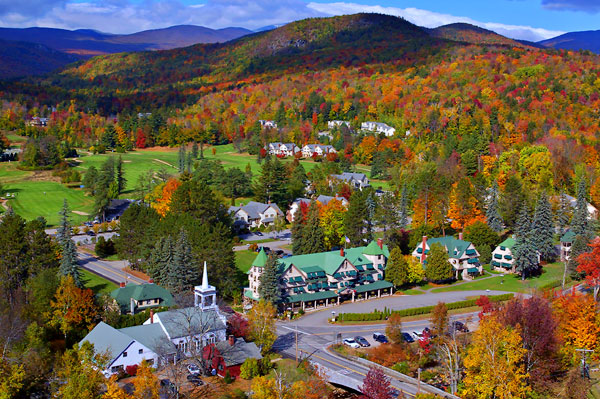 The Inn dates to 1869 when it was built by Joshua Trickey as a wedding gift for his daughter, Georgia. Through the turn of the century it was a smaller "Grand" hotel with a European flare, including a casino, billiard rooms and grand ball room. The Inn has many artifacts from that era you can see on site.
Amenities: I have obtained pricing for Main Inn -Standard Rooms (see their web site) for our event. Upgrades are available to superior rooms for a premium, by inquiring when you register. They also have deluxe cottages which you may investigate individually. The inn has on-site dining as well as a piano lounge. (unlikely that the outdoor pool will still be open). But perhaps the Wentworth Golf Club next door will be.
When: Friday October 19th through Sunday October 21st 2012. NOTE this is a TWO night event. (almost everyone stayed 2 nights at last year's event)
Price: $125 per night double occupancy ($113 per night single occupancy) plus applicable taxes and resort fee. Approximate total price per night is $142.25 ($126.17 single) and it includes breakfast Saturday and Sunday morning. Breakfast gratuity is included also.
How to reserve a room: Each NCRer attending the weekend is responsible for booking their room using their own credit card. Contact The Wentworth directly at 1-800-637-0013 and identify yourself as attending the Car Club event hosted by Richard Willey, on the October dates. At the time you book your room, also RSVP the NCR Social Chairperson identifying who will be attending so the Social Chairperson can reconcile attendance with the Inn manager. This is critical to ensure everyone is booked properly and to get a head count for meals. THERE ARE NO GUARANTEED ROOMS, as NCR did not prepay the rooms. We have only given the Inn a room estimate. Hopefully we exceed that. PLEASE BOOK EARLY. It is possible we use all the NCR rooms and you will be offered other rooms on the property. THERE IS A CUT-OFF DATE of September 15th. Any reservation made after that date will be on an "as available" basis. Remember this is foliage season so I encourage everyone to book early.

Parking: The Inn is on the corner of Main St (Rte. 16A) and Carter Notch Rd. , just over the stone bridge if arriving from the south. It is screened from Carter Notch Rd by a row of shrubs. There is limited parking in front of the Inn behind those shrubs, as well as parking behind and to the right of the Inn which allows for good access to both the Inn and adjoining cottage which we will be using. (see picture) If the parking spots are taken the Inn will allow us to park on the grass, head in, along the curved road behind the Inn near the outdoor pool. There is parking across Carter Notch Road which I do not recommend because it is a) dirt and b) exposed to significant public traffic. (the row of cars in the picture above are across Carter Notch Rd.)
Meals: We will have a group dinner Saturday night Oct 21st 7:30 PM at the Wentworth. It will be a 4 course buffet with three entree choices. Each person's cost will be charged to your bill. Beverages will be extra and you will pay for those individually. The dining room is not formal but business casual attire is required (slacks, dress shirt, sport coat for men, the women will know how to dress I am sure).
The dining room serves until 9:30 or so, and will be a dining option for those arriving later Friday evening. There are any number of restaurants in N. Conway and the Wildcat Inn (5 min walk) and Redfox Tavern (3 minute drive) in Jackson have a tavern/sports bar atmosphere. Hopefully many of us will eat together Friday night as well. (Remember that breakfast Saturday and Sunday is included in the room cost)
Relaxing: There is a small lounge/bar off the lobby and a pianist performs each Friday and Saturday night. The pool table is in the adjoining room. The lobby is spacious with plenty of reading areas as is the front veranda. You can take a drink from the bar anywhere on the premises.
Pictures: At some time, likely Sunday morning, we will be taking group photos of the cars and owners. This will behind the Inn near the outdoor pool.
Things to do: Where do I start? First and foremost, I am planning a killer tour. (No, we will Not be driving the Kanc). Second, the North Conway/Conway outlet malls, White Mtn Chocolates, Vintner's cellar winery, Zeb's Country Store, NH artisans gallery, and area antique shops are but a few miles away south on Rte 16. . Shop till you drop. Third, weather permitting the Mt. Washington access road is just up the highway in Pinkham Notch. Rte 16. You can drive it (know that the top 1/3rd is a packed gravel road) for $33/car including 2 people or take a tour van. And the Cog Railway is another option to ascend Mt. Washington. It's on the far side of the mountain up Rte 302 through Crawford Notch. (Check out the Willey House on your way). Fourth, there are any number of hiking trails, overlooks and natural sights in the White Mtn. National Forest which is all around you. Consider hiking or driving (dirt) upto Cathedral Ledge which overlooks the valley. Fifth, for you railroad buffs there is the Gorham RR museum which is typically open weekends in late October, and only 20 miles away. Sixth, check out the waterfall and cascading pools just up the hill from the Inn. Seventh, weather permiting the Wentworth Inn has a regulation golf coures literally just behind the Inn and 2 minutes walk from the lobby. There are 2-3 other public courses in the valley too. Lastly there are covered bridges to see. One as you enter Jackson, two in Conway, and others we may see along the tour route.
How to get there: Your GPS or Google Maps are your best bet. Travel time is approximately 2 hours/ 90 mi. from Portsmouth and 2.5 hrs/110 mi. from Manchester. I am mapping out a fun drive from the Manchester area and another from the Vt. border at Rte 91 north. Registered attendees will get follow-up email with the route, starting point, etc. for those wanting to drive up together on Friday afternoon.
Saturday 10-21-12 Tour: Tour route is pretty much set and will have a couple of options regarding duration. Working on lunch at a special place. Stay tuned.