Yankee Swap 2012
Details

Published: 11 November 2011

11 November 2011

Last Updated: 23 August 2017

23 August 2017

Hits: 130

130
Yankee Swap and Dinner - still a few seats available, plus we have some door prizes too!!
When:
Sunday January 22nd, 2012 4:00PM - 7:00ish
Where:
The Yard Restaurant, 1211 S. Mammouth Rd, Manchester NH. Approx. 25 mins from Mass. border. Click on "
Read More...
" for details.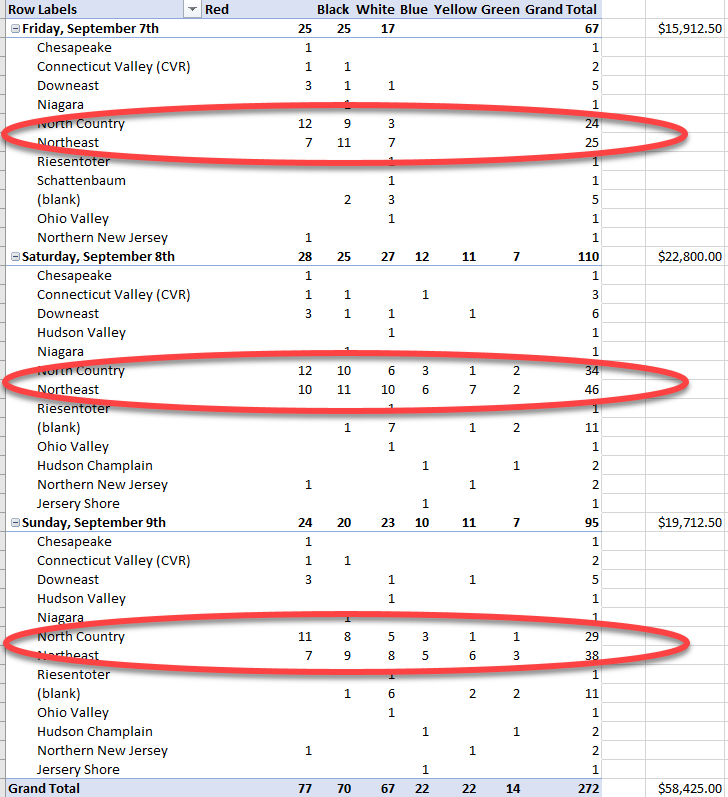 RSVP
We have booked the room but it has capacity for a few more seats so if you have just decided to attend, click on the RSVP button to email your Social Chairperson

Other Other:
casual attire.
You will be able to order cocktails and dinner from their dinner menu, pay individually and then we will have the Swap.
Each person who brings a wrapped gift (suggested value $20-$25), will receive a gift. By blind drawing each person will select a gift from the remaining un-opened gifts or take a gift from someone who previously selected a gift. If the latter, then that person gets to select a gift and so on till it is time for the next name drawn to pick a gift.
We will have a few door prizes also.
Directions:
FROM RTE 93. Exit 5 between Derry and Manchester NH. to Rte 28 west/north toward N.Londonderry/Manchester. Rte 28 merges with Rte128. Proceed approx. 3 miles to intersection of Rte 28/128 and Rte 28a. This is a Y intersection and The Yard is in the middle. Private entrance is at the back right corner.
FROM RTE 293. Take S. Willow Street exit (same as for the Mall of NH) and proceed south approx. 2 miles to The Yard on left.
Look forward to seeing you all there and kicking off 2012 in style.