Come join us at New Hampshire Motor Speedway October 6th. You have the power… to help a child's wish come true. Each year, North Country Region Driver Education staff, instructors and members join together with the staff, families and children from Make-A-Wish Foundation of New Hampshire. Our objective is easy—to grant the wishes of children with life-threatening medical conditions and fulfill just a single one of their many dreams.
View the flyer.
This waiver (must be printed in color) for any child attending must be signed by both parents and notorized unless it is signed by both parents at the track on the day of the event.
Select the image below to see all the smiles.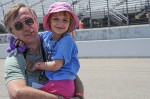 Email our Charity Chairperson for forms and additional infomation. See you there!
Respond by Thursday, November 1st

North Country Region's Annual Banquet with Guest Speaker: Ellen Beck.

Calling all Porsche Enthusiasts
the annual celebration of Porsches and People is near!
We would love to see all past Presidents and Charter members attend.
Saturday, November 10, 2018
Londonderry Country Club, 56 Kimball Rd, Londonderry NH

Time: 6:00 – 10:00 PM
Cash bar: 6pm
Appetizers @6pm
Dinner will be served from the Buffet Station at 7pm:
Entrees:
Fresh Garden Salad
Pasta Primavera Salad
Beef Bourguignon
Lemon Cream Chicken
Cranberry Rice
Green Beans with Dill Butter
Artisan Breads and Rolls
(Gluten Free or Vegetarian entrée available upon request; please indicate on the return section below.)
Dessert:
Coffee served with Cake
Any questions please email Ivy@thunksreviews.com
Cost per person will be $50.00 (includes tax and gratuity). Please complete the section below and include your check made payable to: NCR-PCA. Tie is optional; no jeans, please.